Jody Kennett is an energetic, dedicated, and highly skilled personal trainer with over 12 years experience. She is also a life coach who will motivates you to transform your live and create a master life goal plan. Her coaching program will inspires you to 'Create, Change, & Move' your life. For your own personalized cross training program or to build your life goal plan, contact Jody at 604 448-2410 or
email

At
Ocean Wellness
their mission is to provide healing and relaxation services to help you be healthy, not only free from pain, but also vital, energetic and alive. Contact Benita at 604-986-9355 or
email
her; you'll be glad you did!

Carmen How Photography – Visual Addiction Photography -Evocative, Creative, Inspiring, Contemporary
Contact Carmen at 250-371-0155 or email her






Since 1983, LadySport has provided women with a complete selection of athletic wear and shoes anywhere in Canada. They have over 200 models of shoes in sizes 5-13 and widths 2A-4E. They also host a complete selection of women's athletic clothing, from sizes XS-3XL. Come in and find everything you need with a level of service you and your clients can rely on!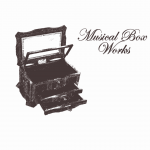 Musical Box Works is owned and operated by Amber Smith, a Vancouver based Audio Engineer. With professional gear, extensive know-how, and strong connections to the Vancouver music industry, Amber can help with your projects of any size. Her goal is to help you get your talents ready to proudly display with quality audio and recordings, produced in a comfortable and positive environment. Contact her at 604 312-3740 or email her at musicalboxworks@gmail.com