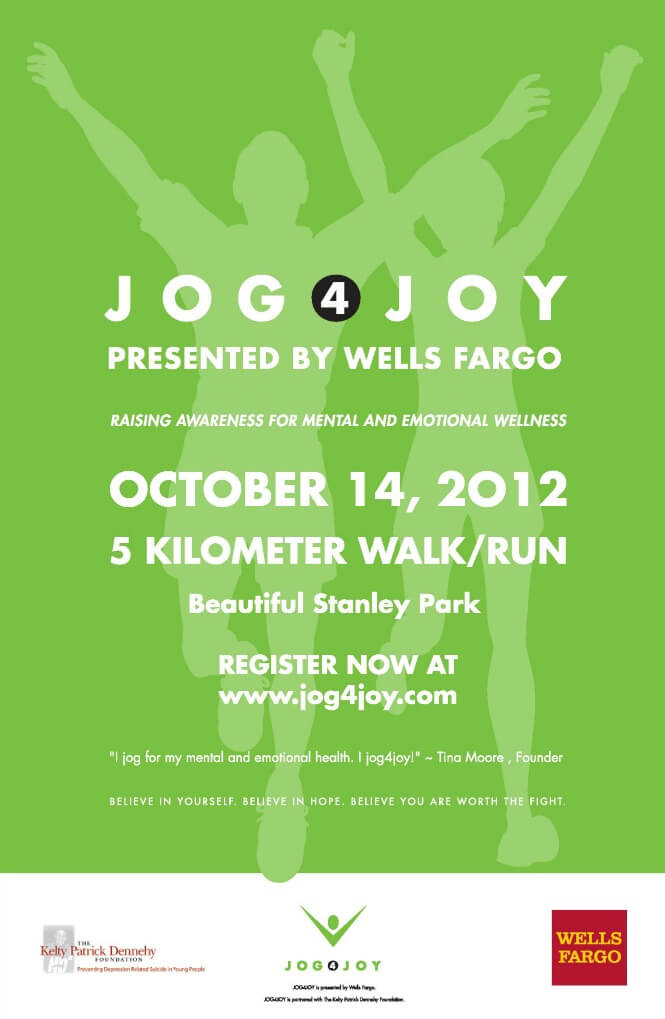 Jog4Joy presented by Wells Fargo and in partnership with The Kelty Patrick Dennehy Foundation is 31 days away and WE ARE EXCITED!
Lots will be happening this coming month but if you want to be involved in the JOYFUL energy, here are a few things you can do:
REGISTER TODAY! This is a JOYFUL event for a serious issue so it's a great way to SUPPORT a family member, friend or co-worker who may be struggling with depression, anxiety or other mental health issues.
REGISTER A TEAM! This is such a FUN way to bring people together, doing something healthy AND supporting such a great cause! We like a little friendly competition so what group will have the biggest team? Who will create an awesome way to inspire and empower others to BELIEVE?
SPONSOR A PARTICIPANT! If you can't make the event yourself we've made it so you can still be involved! You have the option to SPONSOR someone else so they can participate. SHARE the experience with someone who needs it; sponsor a participant today!
VOLUNTEER! We welcome volunteers with open arms! We are looking for people to volunteer NOW and the day of the event. Please contact Tina for more information: tina@jog4joy.com
SPREAD THE WORD! We like to have a lot of FUN at Jog4Joy so it's easy for us to talk about this event. We talk to our family, friends, co-workers, Facebook contacts, LinkedIn, Twitter, grocery clerks, Starbucks baristas, doctor, chiropractors…you name it, we've talked to them! Fun event. Great cause! SPREAD THE WORD!
Mental health needs to be a PRIORITY because it affects ALL areas of your life: finances, career, relationships, physical health and quality of life.

YOUTH are especially affected and this year we've partnered with The Kelty Patrick Dennehy Foundation. We were deeply touched by their story and their incredible determination to make a difference in the mental health forum, specifically focusing on depression and depression related illnesses in YOUTH.
Depression and anxiety in YOUTH is going up, not down so we want to reach out, support and offer other options for these kids and families who struggle.
This year's theme is BELIEVE. Believe in HOPE. Believe in yourSELF. Believe you are worth the fight!
Jog4Joy welcomes you to join us as we walk, talk, jog, run, laugh, and play to raise awareness for mental and emotional wellness. Your registration fee helps The Kelty Patrick Dennehy Foundation. Your presence at the event empowers others by giving a voice to those who may suffer in silence.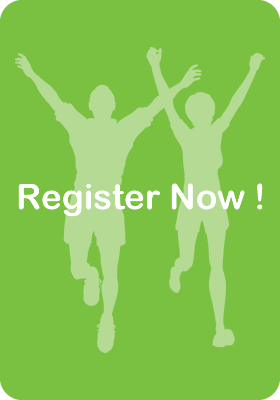 A BIG THANK YOU TO CAI CAPITAL MANAGEMENT COMPANY FOR THEIR RECENT SPONSORSHIP. WE ARE VERY GRATEFUL TO HAVE YOU INVOLVED WITH JOG4JOY!
Looking forward to seeing all your lovely faces October 14th!
With a smile,
Tina