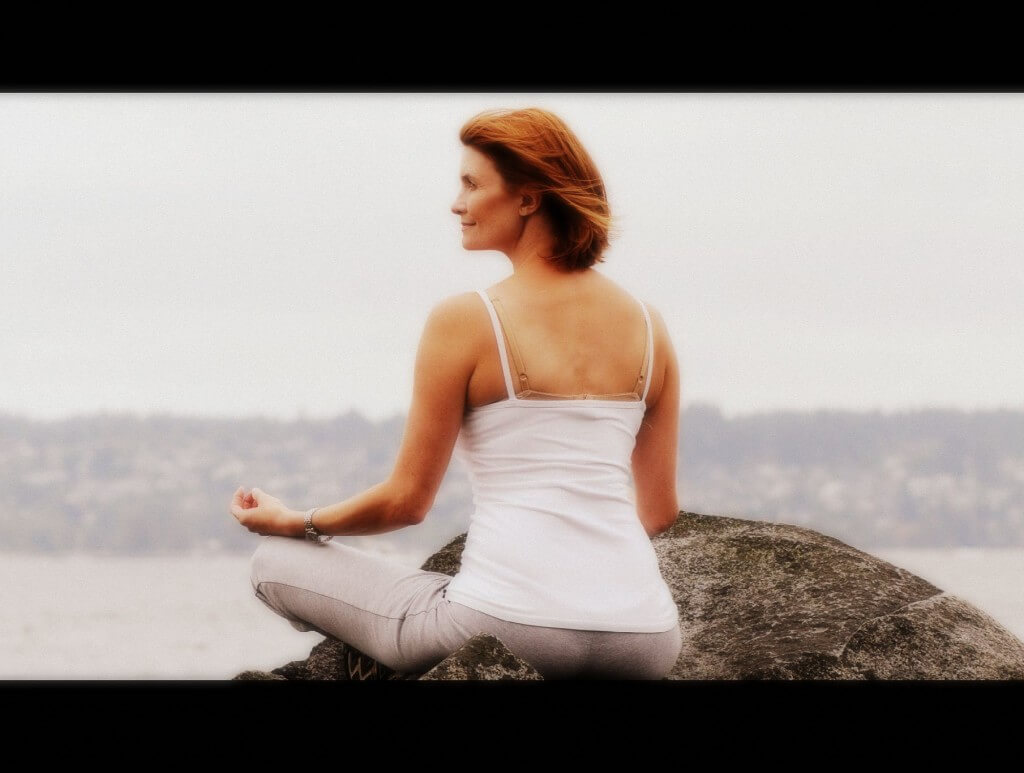 Tina's Inner Jogging Buddha:
It's when you realize you have so much to learn, that you are finally learning…
Tina's Observation This Past Week:
Money can buy boats, property, nice shoes and fine wines but it does not buy integrity, values and good character.
Tina's Favorite Cross Training Exercise:
I love the plank-to push up-to plank exercise. I feel strong doing it, it's challenging and fun.
This week had its challenges both financially and with a difficult situation. How did I handle it? I JOGGED. Why? Because it turned my fear into STRENGTH and helped me connect to my INSTINCT, which told me exactly what I had to do.
Here are my jogging journal entries for the week:
December 3, 2010 – HILL TRAINING (5-6 laps of 2-3 block hills)
What a great, disgusting, funny, invigorating workout. I warmed up by walking the route with my dog. Then I ran 3 laps of hills fairly strong. The fourth lap had its challenge: one big, smelly garbage truck. I would just pass him, then he'd scoot ahead of me and I'd be behind him again…we played garbage-truck tag all the way up the hill. The good news is, he had music blasting so that was kind of fun, the bad news is I was inhaling garbage because I couldn't get past him! Let your kitchen garbage sit for 4 days in intense heat, then stick your head inside of it, and inhale deeply. That's what it was like. Disgusting…and kind of funny. Despite the garbage run, I feel great! It's a beautiful sunny day!
December 4, 2010 CROSS TRAINING
I worked with Jody from Leapfit today. She taught me some new exercises. It's amazing that seemingly simple exercises can work individual muscles. Not a lot of movement but they get right in there. It's really cool.
December 5, 2010 – JOG 11K (I jogged 10K)
I had to run 11K today. I was anxious and stressed due to some unwanted conflict in my life. I have to deal with it, but I hate it. I took my dog for a walk with the intention of jogging afterwards. It started to rain. I just didn't have the strength to face my fears and the rain, so I got back into my car and headed for the local rec center. I paid my $6 and used their treadmill. It was in miles so I ran for an hour and 10 minutes thinking that would give me my 11k, as it turns out I only jogged 10k forgetting I'd walked for 10 minutes to warm up. That's ok, it gave me exactly what I needed.
December 6, 2010 – REST
I am glad today was a rest day as it was a day from hell. What was confirmed for me today is this: Money can buy boats, property, nice shoes and fine wines but it does not buy integrity, values and good character.
Because I jogged and tapped into my instinct, I knew what was fair and true for today's situation. I listened to that inner voice and stuck firm to what it told me, despite the emotional beating I took today. By listening to my instinct I know that I saved myself months of grief. For me, that's progress because I always let other people's needs, voices and intentions out weigh my own. Not today. I passionately defended my new life and will continue to reject anything that doesn't fit into my beliefs, values and vision. THANK YOU JOGGING.
December 7, 2010 – REST
I was suppose to cross train today but I was exhausted. I really haven't quite recovered from yesterday; it was pretty brutal. I decided to sleep in and just be really kind to myself today. I don't think Jody will mind, in fact, I think she'd encourage it because I am listening to myself today and I need rest.
December 8, 2010 – 7K JOG AND CROSS TRAINING
Since I took yesterday off, I decided to double up today. I did cross training first then I did a series of sit ups to strengthen my core. I want to push myself and do the very best I can do, both in this marathon and in life.
After I cross-trained I grabbed my dog and we went down to the dog park. By the time we finished our walk there was a slight sprinkle of rain. By the time I finished my jog it was a full down pour. Can't-see-the-front-of-your-car-while-driving, kind of downpour. It was brutal. I was soaked to the skin; my cold clothing sticking to me. My feet were wet, my hat sopping and there was no end to the rain; I was just getting weighed down by the water.
During the jog, I thought of these two strong women I saw the night before running in the same type of rain and I gained strength from their strength. Thank you ladies, whoever you are. You helped me today.
Yes, I want this goal badly. I want to complete the marathon within a certain time AND I want to continue on this path of improving my life: Listening to my instinct and passionately keeping my life free of chaos and toxicity. I am fiercely determined to keep writing and helping people through my experiences.
Jogging gives me clarity, strength and determination. It's not just about the running it's also about the challenge. It's where I belong and I am so very grateful I found my way here.