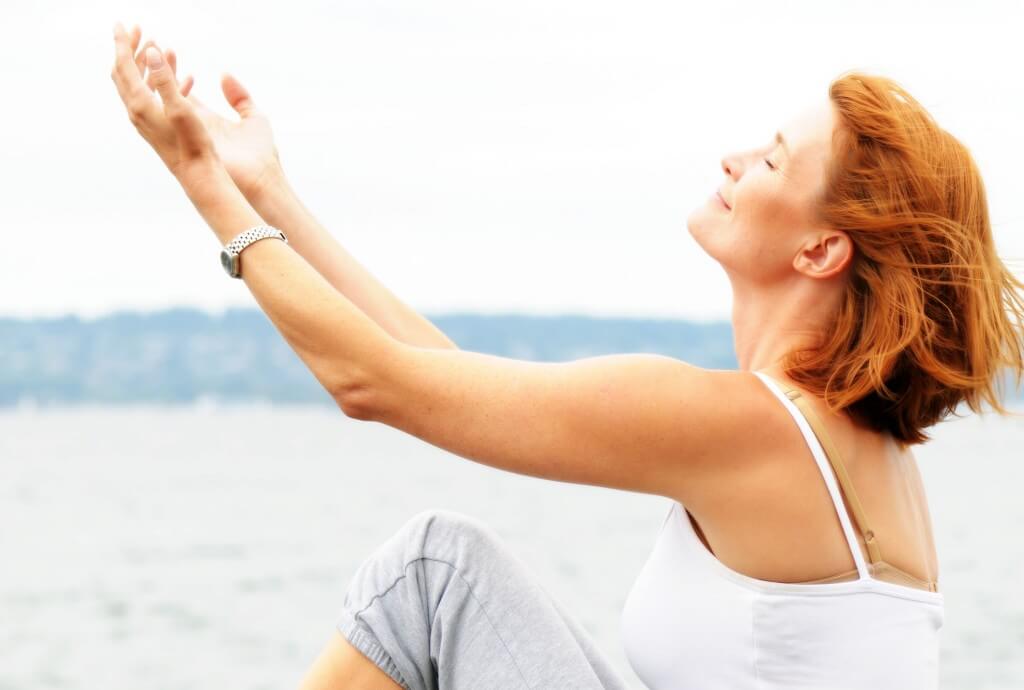 HAPPY NEW YEAR! 2011 arrived with a gorgeous sunny day, an amazing hike through a rain forest and then a leisurely stroll along the ocean with great conversation and lots of laughs in between. Later that day, the sunset was truly on fire. It had such an intense, vibrant color…I've seen many sunsets but this was magical…this was pure energy, and I felt a deep sense of being truly alive.
It was a blessed way to start a new year.
I did an inventory of my previous year. Have you ever done that? It's an excellent exercise to help you recognize what you've ACCOMPLISHED in a year, as well as where you are now and what you'd like to change. Remember from last week's blog, we are a work in progress. It's ok to recognize and accept those things in your life you'd like to change, but don't use it as an opportunity to beat yourself up.
When I think of where I was a year ago versus where I am now, it's shocking. Today I am smiling from the inside out whereas last year at this time I was on a chaotic and dysfunctional roller coaster. I had allowed some things back into my life and as a result I was bitterly unhappy, stuck in dysfunction and suffocating in turmoil due to that decision.
These are actual journal entries from last year:
January 1, 2010 4:30 p.m.

I'm sitting in Chapters and it's the first time I've had to myself where I didn't feel completely exhausted and depleted. It has been an extremely difficult, painful and emotional time.
January 3, 2010 8:40 a.m.

The patterns continue, the frustration, the low self esteem and the anger that for some reason is pointed towards me. I am tired of other people's baggage…I'm tired of being called a burden, a liability, a source of pain…I'm tired of the twisting of truths and guilt trips…here it is January 3rd and all I've written about is DRAMA. I HAVE TO TURN THIS AROUND.
And I did. One year later I'm writing about blessings, joy, laughter, fresh air, jogging, friendships and support.
Time is such a gift and we take it for granted. A year is not a long time and yet, it's amazing how much you can accomplish and change.
Here is a look at my personal inventory over the last year:
I faced enormous fears that came at me from different angles. I walked out the other side a stronger, happier more informed person who has a better understanding of myself.
I created a goal, researched that goal and then reached that goal.
I began truly following my PASSION and LOVING it.
I helped people, something that is of immense importance to me.
I ran a ½ marathon with women I didn't know who I now can call my friends.
I actively got rid of negative forces in my life and replaced them with positive, loving and loyal sources.
I am more PRESENT in my life because I am thinking about what is right for me and no longer worrying to such an enormous, unhealthy degree of what is right for others. This is not called selfishness but rather SELF CARE.
I challenged people who were abusing me.
I listened to my INSTINCT and didn't second guess it or ignore it all together
I created an environment that INSPIRES me on a daily basis.
I LAUGHED more…
I DANCED more…
I began my next goal of running 42k on my 42nd birthday
I discovered my STRENGTH physically, mentally and emotionally and I put it to use
Authenticity became a priority in my life
Yes, I had money problems, relationship issues, anxiety, stress and bouts of depression BUT through the clarity I get from JOGGING, I was able to turn those things around and create many happy, blessed and loving days.
2009 started the metamorphosis, 2010 strengthened the foundation and 2011 will confirm the hard work I've been doing.
Do an inventory of your last year and once you're done you can look at this coming year and recommit to some of your previous goals as well as make new ones.
You have the power to change your life. Never forget that.
CHANGE REQUIRES ACTION!
Do it for yourself and make it a priority.
Start today. Start NOW because YOU ARE WORTH IT!
With a smile
Tina