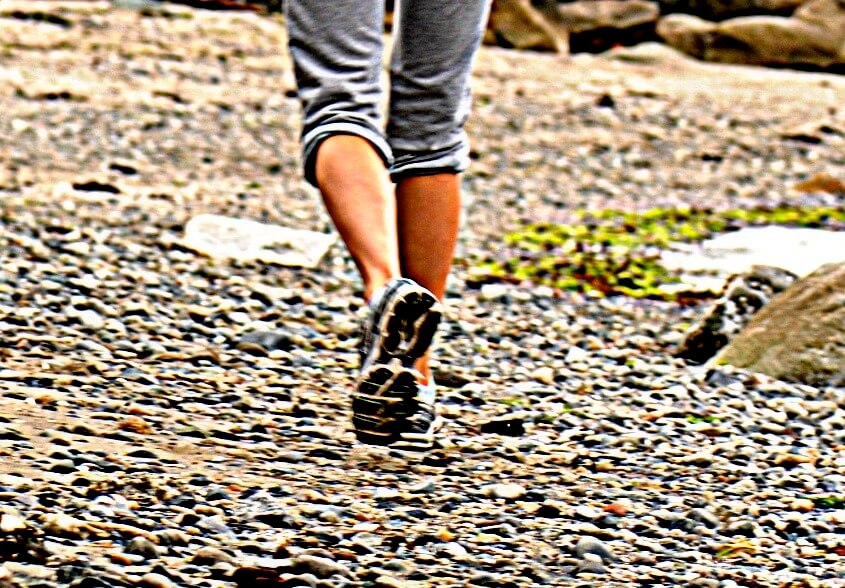 My amazing sponsors who came to my rescue this week:
LadySport – New Balance Shoes! New Balance Running Shirts! Nike Hat! (that actually fits my small head), Sugoi Rain Jacket that turns into a Vest! New Balance Socks! They have a sale on till the end of the month so make sure you check them out.
Jody Kennett from Leapfit – Not only is she a fantastic trainer due to her knowledge and expertise but she is also a great life coach. It was a blessing to do the long jog with her and enjoy conversation that was good for the soul. It would be worth your time to check out her site.
Benita from Ocean Wellness – I am so blessed to have these amazing women in my life. Benita not only puts my spine back into alignment (and it's been better the last few weeks) but she is the kind of person that makes you feel better internally (emotionally and spiritually) when you leave.
Renee Shupe from Redhead Business Solutions – I write but I do not know the inner workings of how the website runs. Renee always responds quickly and efficiently to my emails that usually have the subject line: HELP! Check out her site and see how she can keep your online life running smoothly!
Tina's Favorite Meal The Night Before Long Jogs:
PIZZA!! I get this amazing fresh pizza with a salad and it just seems to work for me!
Tina's Breakfast Before A Long Jog:
I start with a small bowl of organic oatmeal and then about a half hour later I eat a multigrain bagel with organic CHOCOLATE HAZELNUT BUTTER. Yum. Then I jog about an hour after that. After much experimenting with food, so far this has been working for me.
Tina's Favorite Phone Call:
"We got another recruit for the half marathon!" Those texts, messages and phone calls are the BEST!
Tina's Favorite Quote:
"There is something special in all of us – know what that is and work to that strength" That's GOOD and Arsenio Hall said it!
January 20, 2011 – CROSS TRAIN
I have been sick for most of the week but focused on getting as much rest as possible. It felt good to be back into my training. I did 45 minutes of push ups, lunges, and exercises focusing on balance. I certainly wasn't as strong as I've been in the past but I'm getting there.
January 21, 2011 – ½ HR HILLS and SPEED
I was really looking forward to today's work out…when I'm stressed, I love the release hill and speed training gives me. I push myself, grunting, sweating, muttering and ultimately releasing all that pressure that builds internally.
January 22, 2011 – REST
January 23, 2011 – 16K (Run 10 min / walk 1 min)
I was grateful to jog with Jody from Leapfit. She took me on a beautiful route that went to the Capilano Fish Hatchery and Cleveland Dam. It was awesome. There was one long, steep hill that we ended up walking but I told Jody we will come back and do it again when I'm healthy. It felt great to jog long distance as I'd had insomnia the night before due to stressful, worrisome, anxious thoughts keeping me awake. I knew I just had to get through the night in order to jog it out today.
I didn't jog in any of my new gear today because it was a long jog and you don't want to be stuck half way and discover a seam is bugging you or your skin is reacting to a fabric etc. I will try my new shoes on the treadmill this coming week.
January 24, 2011 – CROSS TRAIN
I'm grateful it's a cross training day as it's pouring rain outside. Cross training to me is like spending quality time with each individual muscle. Each muscle gets to know it's LOVED and CARED for…it's kinda cool when you think of it that way.
January 25, 2011 – REST
January 26, 2011 – SPEED TRAINING
I went to the gym to use their treadmill and was limited to a half hour. When this happens, you have to get creative. Instead of running fast for 2 minutes and walking for 2 minutes I pushed it to running fast and hard for 3 minutes and then walking one minute…towards the end I was getting tired because I was really boogying so the last time I ran hard for one minute, jogged at a slightly slower pace for one minute then a slower pace (my normal rate) for the last minute. It was a good work out.
Today Benita from Ocean Wellness and her associate, Kathryn announced they are also jogging the October half and full marathon. What a party!!! I'm so excited for this run and it's still 9 months away…plenty of time for you to train and join us! Don't forget there is also an 8k jog and kid's run too! Click HERE for more information.