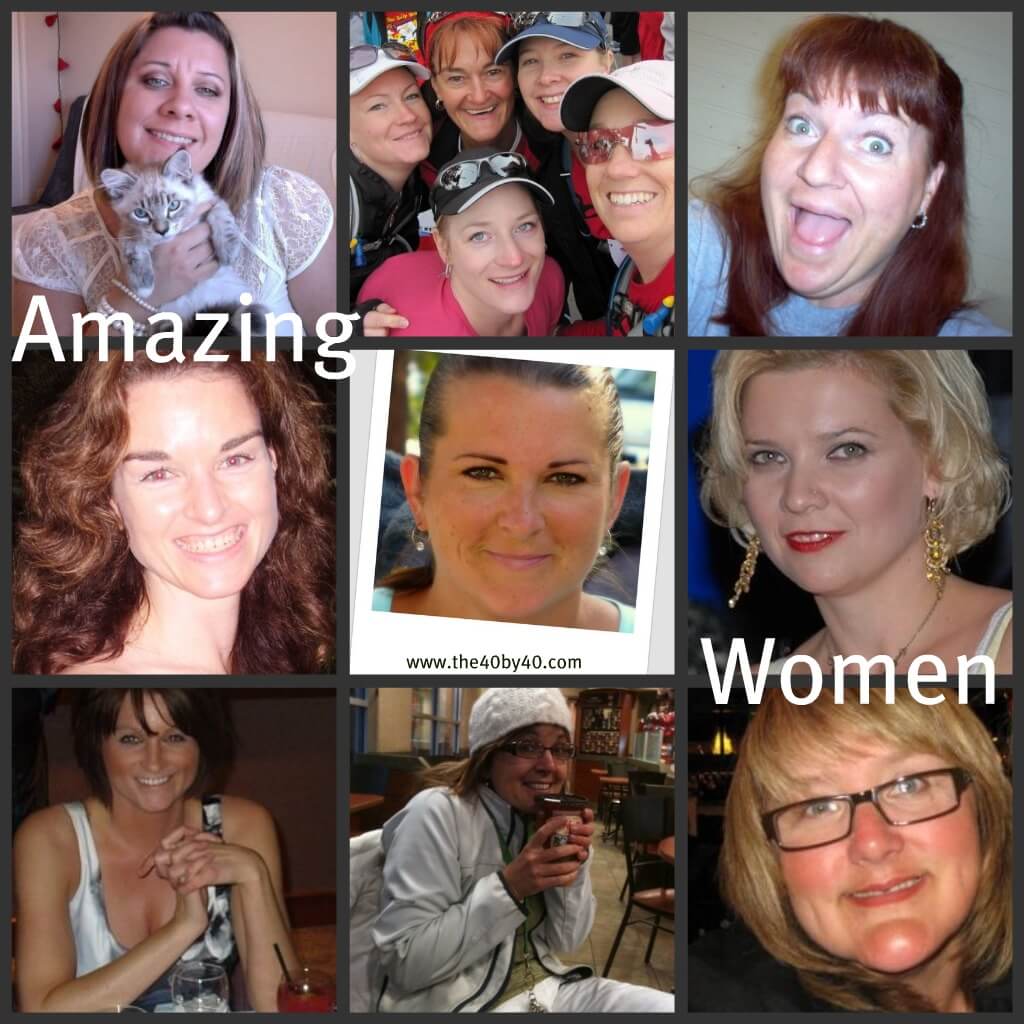 The answer to that question is a resounding YES!
The other day I had an interesting conversation with a friend of mine. She said,
"I want to be an amazing woman."
I asked her to define 'amazing'. She proceeded to tell me about her sister-in-law who owns and operates a successful company making exceptional money, has a nice house and a couple of cars for her and her husband as they raise their young child, jogs half marathons, has a tidy house and is able to pull off a lovely family dinner for six or eight people without missing a beat.
Sounds pretty amazing but I had to ask,
"Is she exhausted?"
She replied,
"No, she has tons of energy and she seems to have it all. I want to be an amazing woman like that."
It made me think of my own life. I do not have children nor do I have the nice car and cooking isn't my forte. I also don't particularly function well at 5:00 a.m. Does this make me any less amazing? No, it does not.
We are all unique individuals. That is the beauty of life. No person is really the same because we have different perceptions, expressions, thoughts, and talents. We obviously have similarities but we are not exactly the same.
I embrace all that I am. Being amazing is being the best woman I can be: The best friend, confidante, sister, daughter, teacher, lover, partner, writer, singer, actor, pet owner, and mentor.
It's about the growth and evolution of the very essence of who you are. For me that means:
Honoring my instinct by listening to it…
Making goals and achieving them…
Challenging myself…
Understanding and facing my fears…
Processing past pain…
Changing current negativity…
Expressing gratitude for the many daily blessings…
Treating myself with love, care and kindness…
Treating others the same…
Living with respect for myself and others…
Living life with authenticity, grace and integrity…
Being open to love, lessons and life
I am an amazing woman not because of what I do, but because of who I am. Who I am reflects in what I do…
YOU ARE AN AMAZING WOMAN. YOU ARE LOVING, CARING, NURTURING, SUPPORTIVE, STRONG, COURAGEOUS, SMART and KIND. You have certain qualities that no one else has. You are UNIQUE.
Honor your amazing-ness by honoring YOU. The more you honor who you are, the more amazing you will become.
I will say that again.
THE MORE YOU HONOR WHO YOU ARE, THE MORE AMAZING YOU WILL BECOME.
With a smile, love and respect,
Tina
PS. I really appreciate all the love and support you have given me. THANK YOU. I am very grateful to you for passing on my website to others via email, Facebook, Twitter and word of mouth.