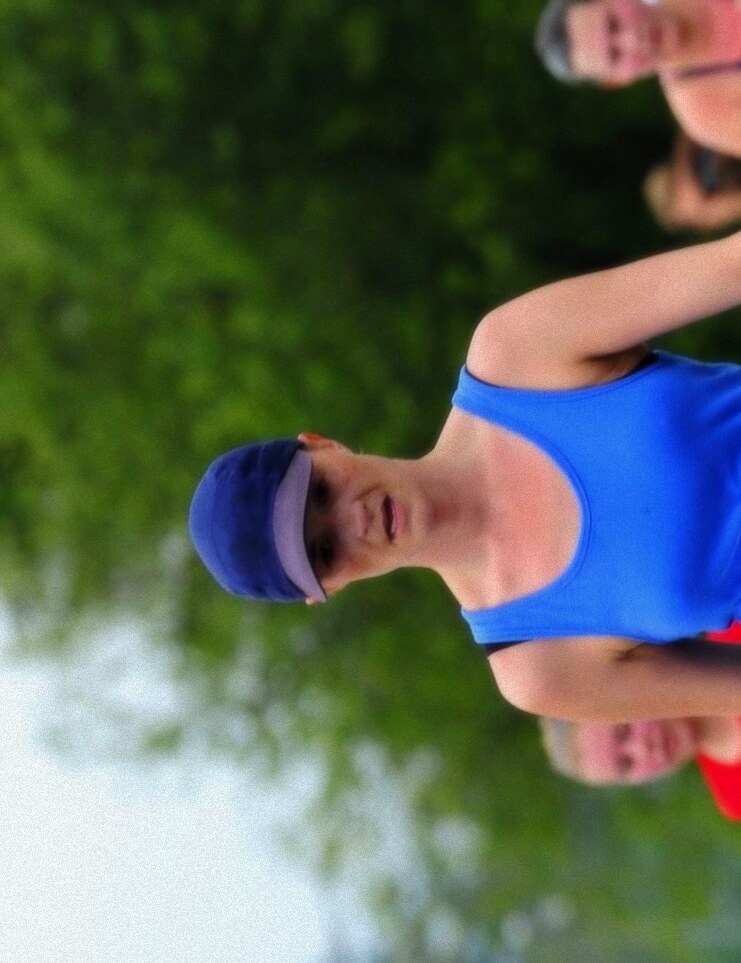 "Tina, you shouldn't run the half marathon next Sunday."

"Tina, don't run next Sunday, you could do permanent damage."

"Tina, I don't recommend you run on Sunday. I recommend you REST."
That was the expert advice I got from three different sources when I asked them what I should do regarding this Sunday's Daily News Boogie The Bridge Half Marathon.
It's unanimous.
DON'T RUN.
REST.
This is in response to pain in my right shin that's appeared more consistently over the last three weeks. We are going to eliminate the possibility of a hairline fracture by getting X-Rays. The consensus is that it's a shin splint. Because I've never personally had an injury before, I'm learning that jogging injuries aren't easy to diagnose. The acute pain is in the middle of my shin but it's also causing an ache, all the way up my leg. Enough to cause me to curl up on Sunday, take some medication and go to bed.
This is what I know about myself. When I am sick, I feel vulnerable. When I feel vulnerable, the negative voice gets much MUCH LOUDER.
This is what the negative voice has been saying to me:
"Tina, you are going to DISAPPOINT a lot of people. What will they think? They're going to think you are a BAD JOGGER, a BAD EXAMPLE. You could run if you really wanted to; you're just being a wimp. Other people run with injuries. You're just all talk and no action. LOSER."
Yup, pretty brutal. Since I can't calm the negativity down with a good jog and a steep hill, I have to do it a different way. I am exposing it to you. By being honest, that negativity dissipates.
This is what jogging has taught me:
LISTEN TO YOUR BODY NOT YOUR BRAIN
YOUR BRAIN WILL LIE TO YOU, YOUR BODY WON'T
LISTEN TO YOUR INSTINCT
TRUST YOUR INSTINCT
DON'T WORRY ABOUT WHAT YOU THINK OTHERS WILL SAY, DO WHAT IS BEST FOR YOU
I will not be running the half marathon on Sunday. I will be listening to my body and taking care of it. I will use the money I would have spent driving to Kamloops and put it towards massage and physiotherapy. I would LOVE to be there and support my friends and fellow runners, walkers and Boogiers in person, but it's not the right choice for me this time. I'm disappointed but I know it's the right decision.
I will not be attending Boogie the Bridge, but my HEART, my SUPPORT and my LOVE will be there ten fold.
Have a fantastic weekend and hope to see you here Tuesday!
With a smile,
Tina