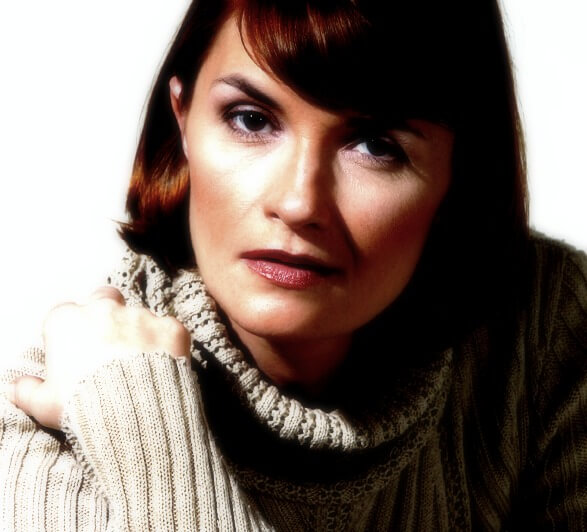 I got my hair cut this weekend and after the lovely woman cut it in a style I thought I wanted, I did the unthinkable. I changed my mind.
Bless her heart, she very sweetly reassured me that it was fine, she could start over and cut it in a completely different style and no, she wasn't going to be late for her father's 60th birthday party. I felt terrible asking her to stay, but I knew I'd feel worse if I didn't ask…it had to be done.
As I walked out, I still wasn't sure I liked my haircut. I have no vision for these kinds of things. I don't have the ability to see what a haircut will look like, how to decorate a room, or what outfit will look good on my Mother. I only know after it's done whether I like it or not and sometimes I have to sit with it for a while.
The difference with this experience and the time I was in my 20's when I ran down the alley ashamed and crying and proceeded to wear my hair in braids for 3 months, is I realized my haircut does not define who I am!
WOW. What a revelation! I LOVE being in my 40's!
So that got me thinking…what does DEFINE you Tina Moore?
I remember a conversation I had with my sister and I said,
"I am a singer."
That is who I thought I was. A singer. Period.
She proceeded to tell me she thought I was funny, hilarious in fact, as she brought up some stuff I did as a kid. She thought I was smart and had a list of things she would use to describe me to others.
That was quite a few years ago and now that I've got some jogging under my belt, some relationships out of my life and some perspective into my past, I realize that my haircut, my old beat up car (which is still running, bless her heart), my elderly computer, my shoe collection (Priorities! Haha), my singing, my acting, my old wedding ring and my past relationships do not define who I am.
I AM DEFINED BY:
MY THOUGHTS
MY ACTIONS
MY INTENTIONS
MY INTEGRITY
MY VALUES
MY PASSION FOR GROWTH AND INSIGHT
MY INSTINCT AND HONORING WHAT IT SAYS
SHARING WHAT I'VE LEARNED SO I CAN HELP OTHERS
BEING AUTHENTIC
I AM DEFINED BY THE VERY ESSENCE OF WHO I AM AND WHAT IS IMPORTANT TO ME.
We are all defined by our inner world, not our outer world. In fact, often times our inner world DEFINES our outer world. But don't be fooled, a beautiful car does not make a beautiful person. Despite what society tells us, a shiny ring, expensive house, your dress size, or who you know does not make you superior or inferior.
An act of KINDNESS, a HUG, supporting a FRIEND through a crisis, spending quality time with your CHILDREN, taking a moment for yourSELF, being truly present in your RELATIONSHIPS…small things add up to define who you are. Small things add up to make a difference in our world.
Ask yourself, how am I being defined today? Am I being kind? Loving? Unfair? Judgmental? Controlled? Considerate? Honest? AUTHENTIC? Am I being the same person to your face as I am behind closed doors? Am I being real?
It's a life journey but by honoring your core VALUES and INSTINCT, you will be defining your life and honoring the very essence of who you are.
Sending you love, support, hugs and blessings,
With a smile
Tina
PS. I like my haircut now; I just needed some time to get used to it.