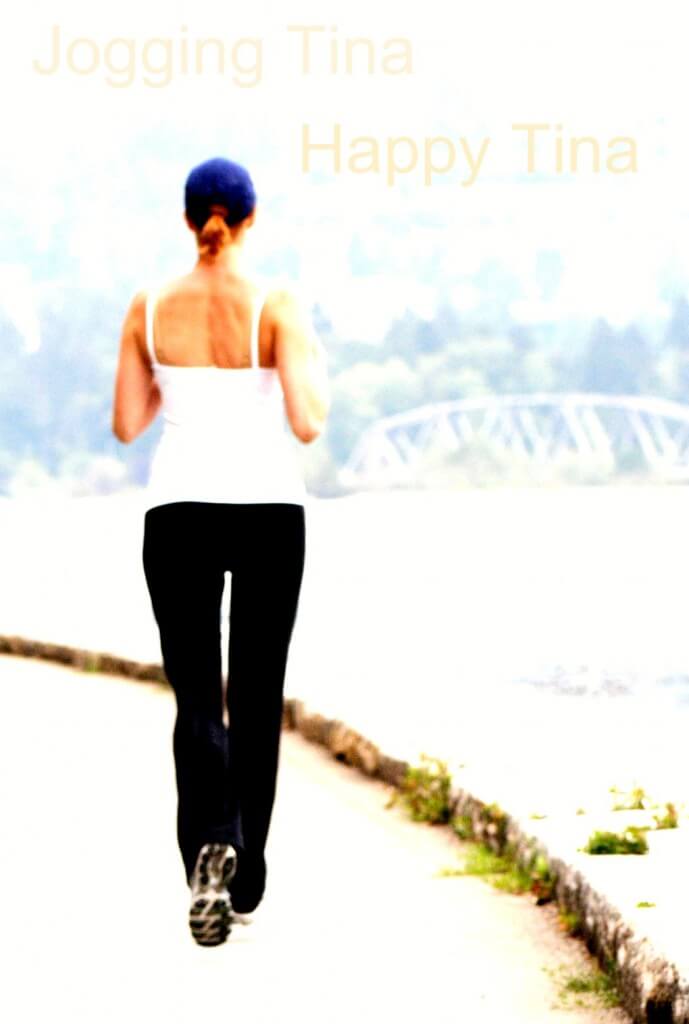 Facebook Status:
Lost. Hidden among the drenched trees, soggy ground and rain swelled ocean and rivers lies my happiness…must jog to go find it…
Tina's Truth:
A JOGGING Tina, is a HAPPY Tina.
ORGANIZED RUNS I AM JOGGING THIS YEAR. CHECK THEM OUT AND JOIN ME!
Scotiabank Vancouver Half Marathon / 5K – June 26, 2011 – (If all goes well with my shin)
The Underwear Affair 5K walk / 10K jog – July 9, 2011
Diva On The Run 5K / 10K – July 24, 2011
GoodLife Fitness Victoria Marathon / Half Marathon / 8K – October 9, 2011
TRAINING TIPS BASED ON MY EXPERIENCE:
Use "Body Glide" to eliminate chaffing. I use it under the outside of each arm because if I don't, I will chafe when I start to sweat. It can also be used to avoid blisters. You can find it at LadySport or your local running store.
Have good support! A decent bra is crucial. I've talked to women who refuse to jog because of a lack of support in their bra. This is an avoidable problem! LadySport has a great checklist on what to look for when shopping for bras. Check it out HERE.
Carry fuel. When I started jogging I made sure my route had water fountains. Once I started incorporating longer runs I had to carry my water and fuel with me. There are all sorts of things you can use such as gels, gummies, or honey sticks. Check your local running store and experiment BEFORE race day to see what works best for you.
WHAT I'VE TRIED THAT DOESN'T WORK:
Eating peanut based products before I jog. It doesn't matter if it was three hours prior, the peanuts do not sit well in my stomach. I won't go into details…
Wearing old running shoes. You must have good, supportive runners that fit well. This is something that is non negotiable. A poor fitting or old running shoe can cause a lot of aches and pains leading to injury. LadySport has a great guide to help you choose the best shoes. Click HERE.
Drinking a carbonated drink before jogging. I thought I could have orange juice and club soda in the morning with my breakfast. Nope. That stayed with me the entire run…
I am completely off my normal training schedule due to my injury. I am able to do small, easy jogs with a few days off in between. I tried incorporating certain time intervals but found I would push myself in order to meet the run time instead of really listening to my body. Now I am not looking at a watch or tracking my time. I am focusing on increasing my distance. My last jog was 8K and this is how I did it:
I ran till I felt I should walk.
I walked till I felt I should run.
Listening to my body that way has really worked for me. I am not hung up on the time and I am strictly listening to my shin. So far, you know what it's been saying?
THANK YOU.
Have a glorious long weekend. Hopefully the sun will shine and the barbeque will bring you together with family and friends.
See you on Tuesday!
With a smile,
Tina