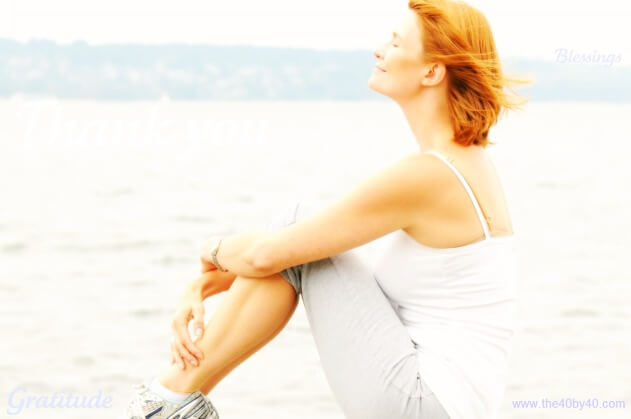 Two simple words often forgotten, misplaced or disregarded.
THANK YOU
Saying thank you does two things:
1. It shows another person that you APPRECIATE what they've done for you.

2. It acknowledges GRATITUDE, which is a quiet, but powerful energy.
I say thank you and express gratitude every single day.
Here are some examples:
Getting a prime parking spot! It's great when that happens!
When someone lets me in front of them in traffic, I immediately wave and say, "Thank you" out loud creating positive energy and verbalizing gratitude.
Small acts of kindness that people extend towards me.
A beautiful day – I will write thank you in my journal for sunshine and blue sky.
I thank my dog all the time for her love and pure joy.
I thank my poor car which continues to run despite its looming expiry date.
The ocean – I regularly thank the ocean for taking my tears and sadness or for inspiration and wisdom. The ocean is my grounding place and I feel blessed and grateful to be around it.
Saying THANK YOU and acknowledging GRATITUDE are powerful ways to bring POSITIVE ENERGY into your life.
Even in the darkest hours, there are still reasons to say thank you: Fresh air, a slice of sweet watermelon, love of family or friends, a cat's purr or a dog's happy tail.
Despite hardships, challenges, pain or disappointments I remain thankful.
Through the challenges lie GIFTS.
I may not understand the gift in this moment but I know it is there.
Saying thank you, shifts your energy from being negative to positive. Seeing BLESSINGS instead of roadblocks. LOVE instead of fear. JOY instead of anger.
Saying thank you could be one of the most important words you say today.
TRY IT!
Observe yourself and when there is an opportunity to say thank you, say it, out loud. If this is a daily practice, you will notice change in your life. It's a simple but effective way to create shifts and find POSITIVE ENERGY.
Now it's my turn: Thank you. Thank you for reading this blog. If you choose to share it, thank you for sharing. Thank you for being open to change, growth and insight. Thank you for being YOU.
With a smile and gratitude,
Tina
PS. I love hearing from you, please feel free to post a comment or contact me!