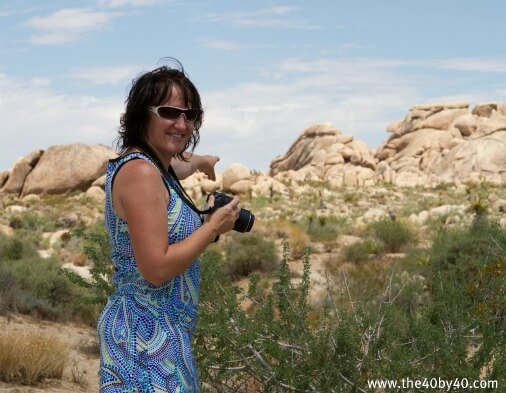 I have to thank you, thank you, and thank you again Tina… from the bottom of my heart… for writing such an inspiring book, and allowing me to explore the tools to help me through this HUGE change this year! Cheers! Terri K
I received that message a couple days ago from someone I've never met in person but whom I've been in touch with through Facebook. (I love Facebook!)
Terri Kemp from TailorMade Music is a voice teacher in Kamloops, BC. She is also a runner training for her first marathon in October. She had been thinking about running a marathon for a few years and then she won flight, hotel and race fees to run in the Niagra International Marathon in October.
I am very passionate about my book, "The Decision" but that's because I wrote the book. I lived the book. I know it works but I also know I'm emotionally attached to the book. I decided to ask Terri some questions that might help you decide if this book is right for you.
I asked Terri to be completely HONEST, even if she felt I wouldn't like her answer. (Thank you Terri for your truthful answers!)
1. What made you decide to purchase "The Decision"?
I was in search of a motivational read to keep me in check with some goals I set out for myself this year.
2. Do you think it was priced fairly at $9.95?
The price was exceptionally reasonable. I did not have to get into my car and go out and source the book. A single CLICK and you download the e-book to your computer, or you have the option for an audio book which I think is fabulous as I may need the inspirational words being whispered in my ear during my first Marathon!
3. Do you think someone who isn't interested in jogging would be interested in the book…why or why not?
This book is NOT just for joggers. There were many messages that I received through this book that I have been applying to everyday life both at work and at home.
4. Someone recently said they liked that I also included the mental or emotional journey and not just the physical…could you relate to that as well?
I love that you included your mental and emotional journey, as it simply makes you REAL and I certainly was able to relate to a lot of it. Vulnerability simply shows who we really are as people.
5. Why is that important?
ACHIEVING GOALS is not just a physical act. I personally think it is more mental and emotional. "The Decision" taught me that our minds are our own powerful weapon, and unless we take ownership and control, our goals can take much longer to achieve."The Decision" taught me how to win the battle of the mind.
6. You are running a marathon in October, how will this book help you with your goal?
This book has given me some valuable tools to start applying to my training regime. Each day I look forward to logging my progress, and knowing that I have "The Decision" to read when I need that constant reminder.
7. Do you think "The Decision" will help you in life even if you don't have a running goal? Why?
I have a strong connection to this book as a guide to my marathon goal, but I also went away feeling so much better about mySELF. Even my students noticed a new recharged ME. I have "The Decision" to thank for that!
8. What would you want others to know about this book?
THIS BOOK IS FOR EVERYONE!
9. Have I paid you or in any way compensated you to comment on this book?
No payment needed! The truth my friend, the truth!
10. Would you recommend this book? Why or why not?
Absolutely! I want others to experience the same feeling I got after reading it!
11. Who do you think this book will benefit?
Personally I think EVERYONE CAN BENEFIT from reading it. We all in some way or other can relate to this book.
12. How did you relate to the book? Do you think others will relate as well…if so, why or why not?
I relate to this book because I am training for my first marathon which has been on my bucket list for the past few years, and I have been procrastinating. After reading this book, I have now committed to mySELF to achieve this goal!
I want YOU to be the BEST YOU that YOU can be! If my book can help you do that, I would love to be a part of YOUR JOURNEY!
"THE DECISION" is not just about jogging, it's about living your BEST LIFE, living YOUR AUTHENTIC LIFE and ACHIEVING YOUR GOALS.
Happy Thursday my friends. Wishing you a JOY-full weekend full of many BLESSINGS.
With a smile,
Tina