THIS DIALOGUE HAS MANY SONG TITLES. THEY ARE IN BOLD AND ITALICS.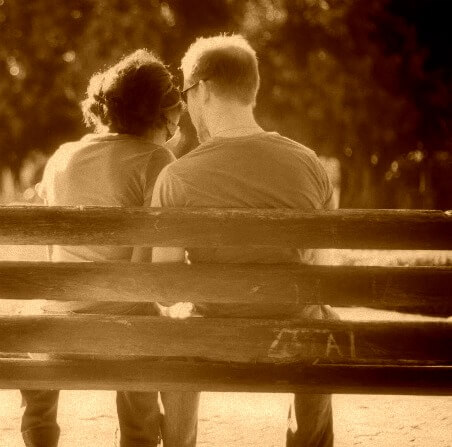 It's Valentine's Day. A couple sit together holding hands. As they sit side by side HE asks her quietly:
All You Need Is Love?
SHE replies warmly, kissing his cheek:
Love Is The Answer…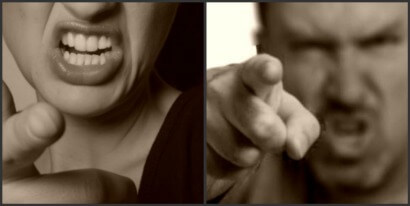 Walking by, THEY overhear the conversation. THEY are sick of seeing happy couples holding hands and interrupt angrily:
Love Hurts! You've Got To Hide Your Love Away!
SHE replies calmly, with compassion:
You've Lost That Lovin' Feeling…Put A Little Love In Your Heart…
But their statement startles him. HE turns to her and questions:
You Always Hurt The Ones You Love…Will You Still Love Me Tomorrow?
SHE looks deep into his eyes and replies:
I Will Always Love You
THEY stand and stare. THEY don't believe her. They've heard it before and were betrayed.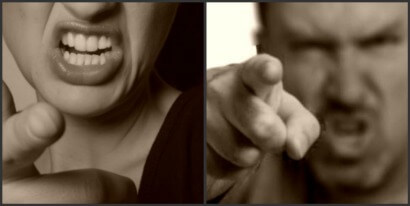 THEY have heavy hearts full of pain, sadness, anger and such a deep loneliness. THEY cry out bitterly:
Don't Throw Your Love Away!
HE ignores them this time and says:
True Love Is Hard To Find…How Deep Is Your Love?
SHE smiles, squeezes his hand and says:
Love You Inside Out…
It's hard to ignore her authenticity. SHE radiates with love. THEY pout:
I Want To Know What Love Is…
SHE said:
Let Love Lead The Way!
THEY reply bitterly:
Love Bites!
SHE calmly turns to them and says:
Love Takes Time…Let Me Love You…
THEY continue to jeer at her but HE interrupts:
We Found Love…
THEY look at each other and start laughing…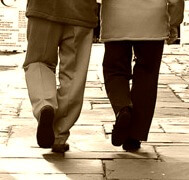 THEY start to walk away oozing with sarcasm and pain:
Why Do Fools Fall In Love?
SHE releases her partner's hand and stands up. SHE calmly walks over to them, looks deep into their eyes. THEY try to look away. SHE takes her hand and gently lifts their chin so their eyes meet her gaze. SHE says warmly:
I Can't Make You Love Me; You Don't Have To Say You Love Me…I Feel Love!
THEY start to cry:
What's Love Got To Do With It? I'll Never Fall In Love Again…
SHE stands with "Open Arms" and gives them a hug:
You'll Never Stop Me From Loving You; Love Is All Around.
THEY think they don't deserve love. THEY think they are unworthy of love from her, from themselves…from anyone! THEY continue to cry and say:
Save Your Love…
SHE gives them a bigger hug, gently wipes away their tears and softly whispers in their ear:
I Love You.
THEY weep in disbelief:
Do You Love Me?
SHE said:
I Honestly Love You…A World Without Love…
SHE begins to get choked up. How can she make them understand that love is all around them, love is inside them, love is the very essence of who they are!
HE gets up from the bench, looking at her with such affection:
Love Is Everything.
SHE smiles and grabs his hand and squeezes it.
Thank you, she says with a gentle touch. SHE continues to hug the others, keeping them close to her heart:
Can You Feel The Love Tonight?
THEY reply:
It's Only Love That Gets You Through…
SHE nods in agreement…
HE knew he was witnessing "The Power Of Love" and felt no jealousy but rather closer to her.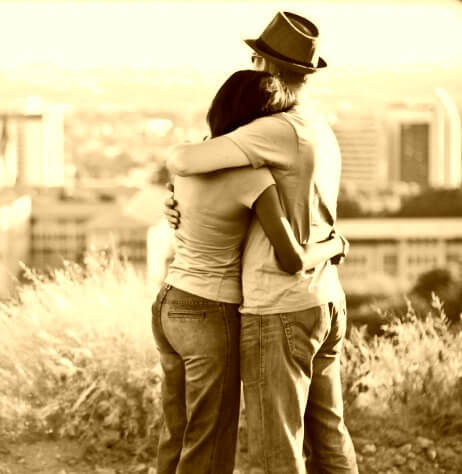 Her love for him is a "Sacred Love" which is a bond that only they share. Her love for others is an "Ocean Sized Love" .
THEY slowly straighten up and wipe the tears from their eyes. THEY start to walk away, no longer feeling lonely, sad, angry or worthless. THEY realize "It Must Have Been Love" that made those negative feelings melt away and that love truly is "Here, There And Everywhere".
It makes no difference if you are single or in a relationship, LOVE STARTS FROM WITHIN.
Celebrate today by LOVING yourSELF first, then share with others.
Remember: "Don't Stop Believin" because "Love Will Find A Way"
From my heart to yours,
Tina