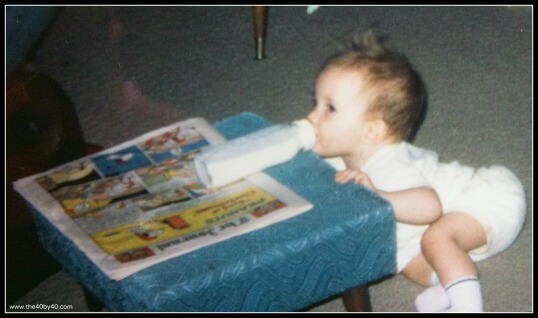 I was looking through the behind-the-scenes part of my website and saw someone had done a search online with this phrase:
Couch to 40k
Voila! They found my website! I LOVE that!
Yes, Tina Moore was "couch" for 39 years…
Look at the photo…I was even too lazy to hold my own bottle! Exercise and Tina Moore never shared the same sentence unless someone was making a joke and I was the brunt of it.
I hated to sweat.
I hated to move.
I hated how hard it was to exercise.
Perhaps I should have called my book: "Couch to 40k" because that is certainly my story.
Ask my friends, they will tell you I NEVER EXERCISED! They will tell you I preferred wine and evidently couches and remote controls.
Today, I celebrate ALL THE KILOMETERS that got me to 21k (half marathons), 40k (on my 40th birthday) and 42k (full marathon on my 42nd birthday).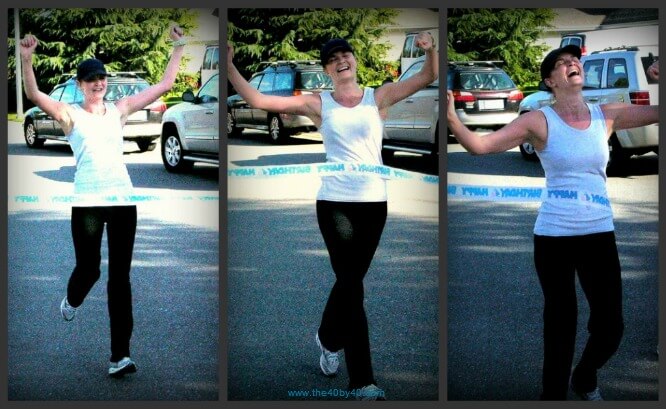 Today I am HAPPY.
Today I understand the power of a GOAL.
Today I have ENERGY.
Today I LOVE LIFE.
It's not always an easy choice but it's always the right choice because it is the best thing I've ever done for my MENTAL and EMOTIONAL health.
Couch to 40k: I love it. I live it. I am it. I celebrate it.
WHAT'S
YOUR

COUCH GOAL?
Couch to 40…sit ups?
Couch to 40…pounds lost?
Couch to 40…minutes walking or jogging?
Couch to 5k? Couch to 10k?
Start small and then shift your goal as you gain physical and emotional strength.
If you need help, CLICK HERE.
I hope you have a glorious weekend full of FRESH AIR, LAUGHTER, LOVE and JOY. Make a point of getting OFF the couch so you can enjoy the BEAUTY of the outdoors. Let the rain hit your face, allow the sunshine to warm your soul. BREATHE and truly enJOY the moment.
See you on Tuesday!
With a smile,
Tina
PS. Keep in touch through my Facebook, Twitter and LinkedIn on the top right. Just click on the cute icons!