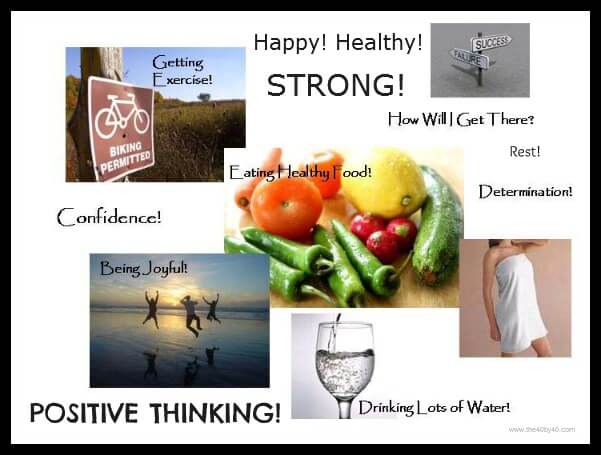 Are you struggling with an injury? I know exactly how that feels; it's challenging on your emotions and energy. When you have goals and expectations of yourself, it's not fun having to rest, ice and stretch when you really want to walk, run or hike.
What do I suggest?
Rest your body; exercise your mind.
Your mind has incredible POWER so it's important to watch what you are THINKING. If you spend too long feeling sorry for yourself or thinking like a victim, it will wreak havoc on completing your goal.
REST YOUR BODY; EXERCISE YOUR MIND.
How do you do that?
Here are three ways to keep fit in your thoughts and attitude:
1. Create a vision board. You want to visually see everything you desire regarding your goal. Have images of happy, healthy people crossing finish lines, strong athletes and of course that finisher medal. If you have a specific time you are aiming for, put that on the board as well. If you need support, put images of supportive faces, cheer leaders or someone you admire and want to emulate.
2. Purchase a journal. Write regularly about what kind of experience you want to have on the day of your race/event. Again, you want this to be in full detail. Explain how you are feeling (strong, happy, proud of yourself, grateful, healthy etc), the weather, the great accomplishment when crossing the finish line, celebrating your joy, hard work and dedication. This is an extremely powerful tool.
3. Feed yourself with positivity. Surround yourself with positive, supportive people. Read positive literature, magazine articles, web information, books, novels, success stories etc. Think in terms of, "Is this helping me or is this harming me?" regarding your thoughts and the energy you are around. DO NOT UNDERESTIMATE THE POWER OF POSITIVE THINKING.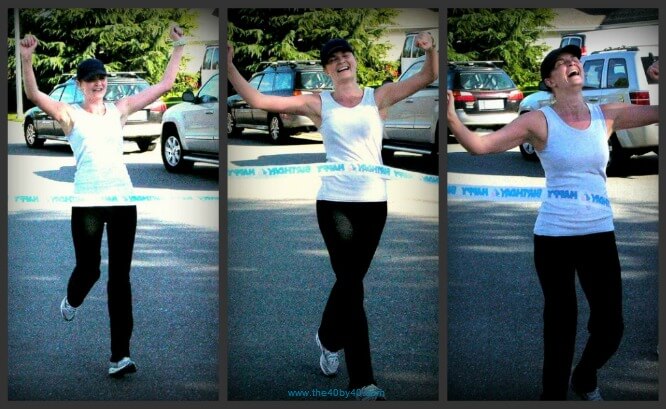 I used these three tools to help me cross the finish line both with my 40by40 (40k on my 40th birthday) and my marathon last October. I can tell you with absolute certainty that it works. You are creating a strong foundation of BELIEF in yourself, your abilities, your body and your mind.
REST YOUR BODY; EXERCISE YOUR MIND.
Listen to your doctor, coach, physiotherapist, chiropractor or massage therapist. Listen to the professionals and rest, ice and stretch if that is what is recommended but don't let your mind wander to negativity.
REST YOUR BODY; EXERCISE YOUR MIND.
I love the summer, so I hope you are enjoying the beautiful sunshine, blue skies and time with family and friends. See you on Tuesday!
With a smile,
Tina
PS. My book "The Decision" covers all of this is great detail. Click HERE for more information.