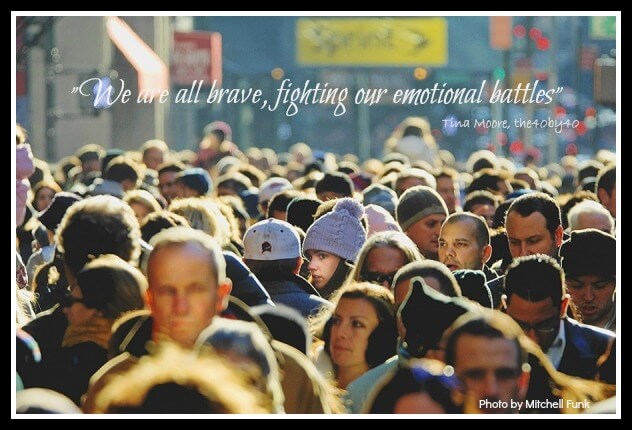 I had a week full of human heart connections.
With each conversation I was humbled by people's BRAVERY. I am always honoured when people open up and speak from their heart. It takes COURAGE to tell your story when there is pain and struggle involved and the risk that you may be judged, criticized or be the topic of gossip.
I BELIEVE VULNERABILITY IS DIRECTLY CONNECTED TO BRAVERY.
How? Because it does not come from being weak; it comes from despite being afraid, you find the STRENGTH to be OPEN. It takes enormous COURAGE to be vulnerable in a world that deems it as a weakness.
THE REALITY IS WE ARE ALL BRAVE, FIGHTING OUR EMOTIONAL BATTLES.
Both men and women have their struggles and it takes COURAGE to talk about it. I think women are more open to conversations because men have been brought up to believe that in order to be strong and a 'real' man, you must push through your emotions and not show how you feel.
Tears are not manly.
I TOTALLY DISAGREE.
I have the deepest RESPECT for men (and women) who share their feelings going against what they've been told and instead honouring their heart and their experiences. I think it shows DEPTH, COURAGE and STRENGTH to understand and show emotion and is the opposite of weakness.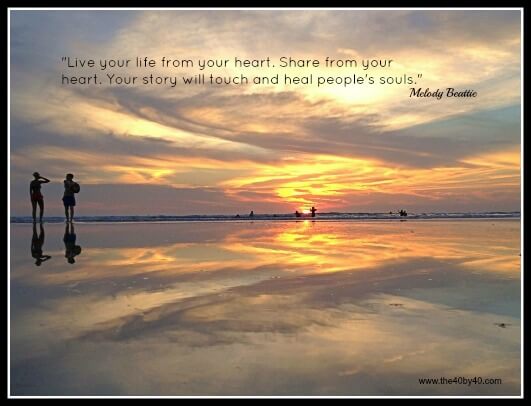 If we are completely honest, we have ALL experienced some sort of pain whether it's a broken heart, grief, trauma or hardships. We've all experienced stress and we all continue to wake up each morning to take on the day despite what happened the day prior.
Everyone's emotional battle is unique to them but ultimately it will resonate with someone else. We are connected by heart and by pain. We are connected because we continue to fight. We are ultimately STRONGER, BRAVER and have a greater capacity to LOVE than we think possible.
Emotional bravery means you recognize and honour your pain.
You understand that you are a SURVIVOR and you have enormous STRENGTH to come through your experience.
I honour you.
I honour your emotional journey.
I honour your courage to be vulnerable.
I honour your will to survive.
I honour your tears.
YOU ARE BRAVE. YOU ARE STRONG. YOU ARE A SURVIVOR.
With a smile,
Tina
PS. Please don't forget to check out Jog4Joy in partnership with The Kelty Patrick Dennehy Foundation. Please spread the word about this JOYFUL event raising awareness for a serious issue. FROM MY HEART TO YOURS, THANK YOU. xo