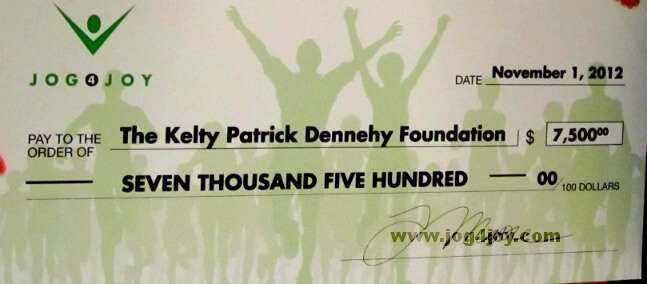 Today is a great day!
See the cheque? See all the people on the cheque…that represents YOU.
Today WE were able to hand a cheque over to Ginny and Kerry Dennehy from The Kelty Patrick Dennehy Foundation for $7,500! This will contribute towards more programs and resources for YOUTH suffering with depression and depression related illnesses and help the FAMILIES that are affected.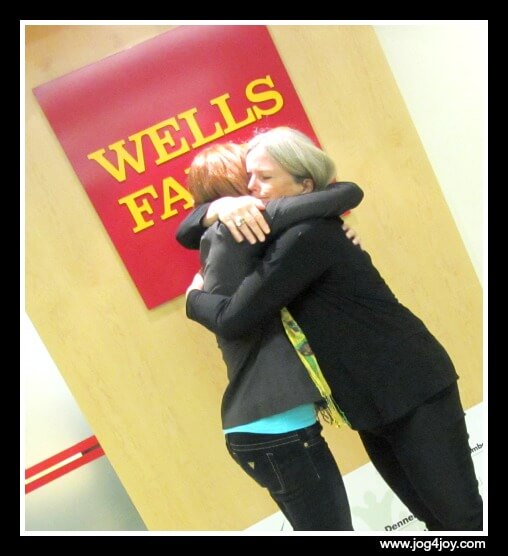 But today is not just about the money. It's about PEOPLE. It's about CONNECTION. It's about AWARENESS. I am extremely proud of what WE accomplished in such a short time and the funds collected; however, it's about raising awareness and being a voice for those that continue to suffer in silence.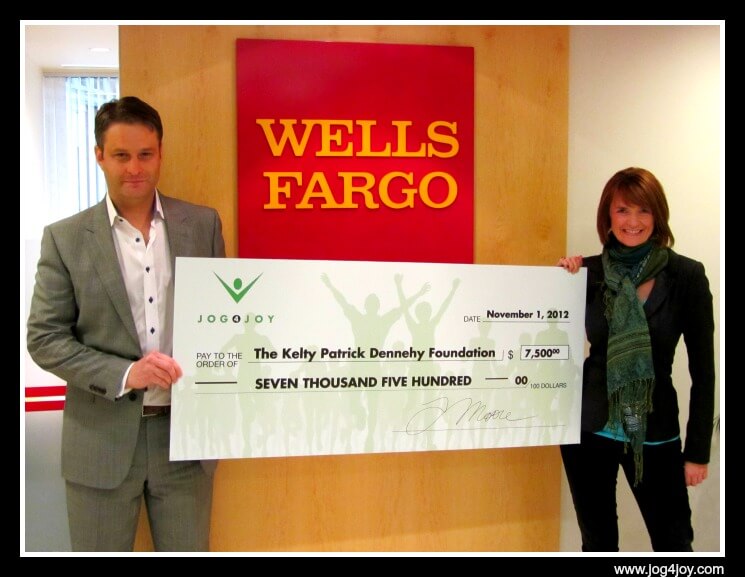 I had an idea and with that idea, I had a burning, passionate desire to do something….to create a voice for mental and emotional wellness but I did NOT do this alone. I had people who BELIEVED in my vision and I am deeply grateful and humbled by the generosity of people with their time, resources and money. John Davis from Wells Fargo saw my vision and BELIEVED in it. As time went went on, more and more PEOPLE stepped up and embraced the vision.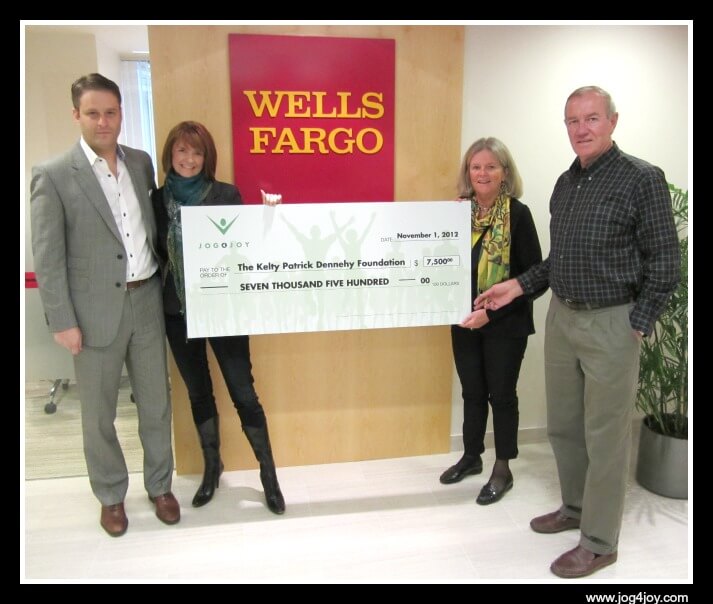 This cheque represents OUR COLLECTIVE VOICE and it is only the beginning.
I am not done and I hope you aren't either. The conversations need to continue in our homes, schools, work place and friendships. We need to speak up and speak out. We need to continue to make mental and emotional wellness our PRIORITY!
I am here to SPEAK and I am here to LISTEN so please do not hesitate to CONTACT ME.
Thank you for being a part of our first inaugural Jog4Joy presented by Wells Fargo! I can not stress enough how important every single person involved was in creating a successful event.
THANK YOU! THANK YOU! THANK YOU!
With a smile,
Tina