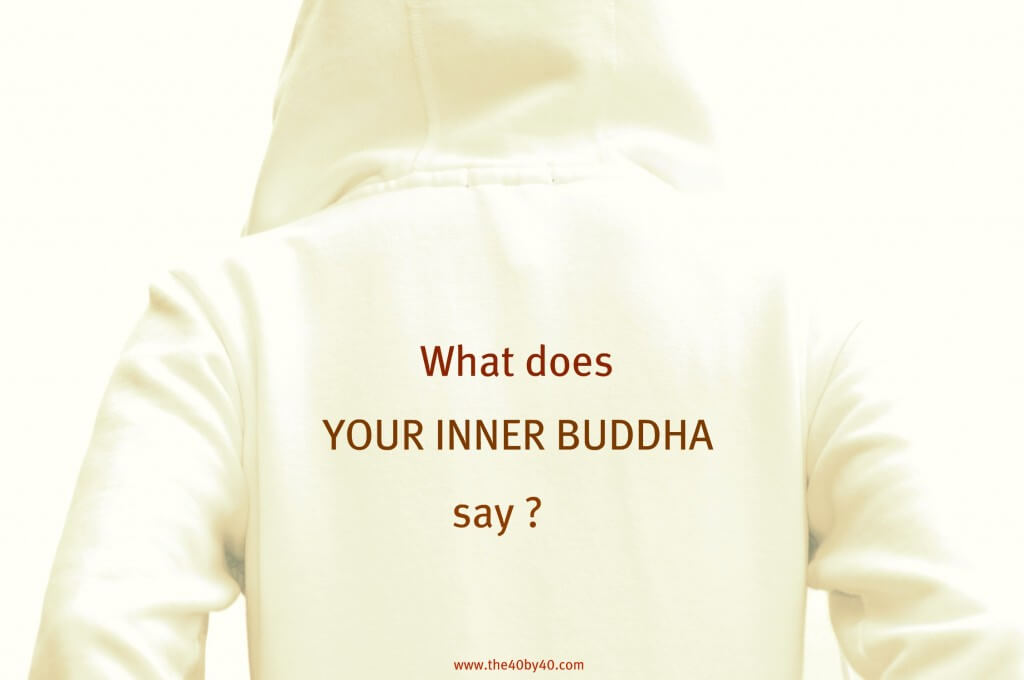 THANK YOU for your amazing response to Tuesday's blog "Are You An Amazing Woman". I appreciate all your comments, messages and emails. THANK YOU for spreading the word and helping people realize their unique qualities, special talents and value as individuals.
Tina's Inner Buddha:
Instinct's working again…too bad I didn't listen when the quiet voice of reason said, "Don't wear white pants to the dog park"…sigh…
Mental Note To Self:
When a BEAUTIFUL man walks by with his well-behaved dog and says, "Hello" with dimples to die for and a smile to knock your socks off…DO NOT KEEP WALKING!
Tina's Favorite Response To The Above:
"You're a RUNNER! Catch up!"
TRAINING TIPS BASED ON MY EXPERIENCE:
Please make sure you eat a healthy breakfast approximately 45 minutes to an hour before your morning runs. I usually eat organic oatmeal with blueberries and pecans or an organic multigrain bagel with organic blueberry jam. Do NOT run on an empty stomach. Your body needs fuel to work. Please treat it kindly.
Eat some protein and a carbohydrate within 20 minutes after your workout. An egg, piece of cheese, cottage cheese or yogurt with orange juice or multigrain toast is usually what I have. If I'm near a Starbucks or Booster Juice I'll have a smoothie with protein. YUM! Remember: Your body needs to repair itself so give it the love it deserves!
Experiment with what food works the best for you on your training days. Everyone is slightly different so see what gives you the best results. DO NOT TRY ANYTHING NEW ON A RACE DAY!
WHAT I'VE TRIED THAT DOESN'T WORK:
Running too soon after I eat. If I didn't actually vomit, I really felt like it and that makes for a very long run.
Taking gels without water. This was an innocent mistake I made in a race as I thought there was a water station coming up. There wasn't and I paid dearly for it. Vomiting for hours = no fun.
Running without a hat. This is a personal preference but I like a hat to shield me from the sun and it's a great way to keep the sweat from getting into my eyes. My problem is I have a small head so finding hats that fit me is a challenge!
LAST WEEK'S TRAINING SCHEDULE:
April 14, 2011 – 9K JOG (10 minute jog / 1 minute walk with hills)
April 15, 2011 – REST
April 16, 2011 – REST / EASY HIKE WITH MY DOG
April 17, 2011 – 15.5K JOG WITH HILLS (10 minute jog / 1 minute walk)
April 18, 2011 – REST
April 19, 2011 – SPEED TRAIN (was not able to do this workout due to my shin)
April 20, 2011 – CROSS TRAIN / EASY HIKE WITH MY DOG
I enjoyed my runs this week. As you can see I only did two runs with some walks and hikes in between. I am still very cautious about my shin and calf on the right side. It tweaks if I over use it or do too many hills. Even though I only ran twice, they were hilly routes (especially the long run) and my shin let me know. So I'm backing off to ensure I'll be strong for the Daily News Boogie Half Marathon May 1st.
SOME EXCEPTIONAL WOMEN MAKING A DIFFERENCE
I have a group of women in Fort Saskatchewan who are joining me in Victoria when I run my marathon and celebrate 42K on my 42nd birthday. I am meeting these women in May, so I'm very excited! These ladies are also involved in "The Weekend to End Women's Cancers". It is a two day 60K or one day 32K walk to raise awareness and funds to end breast and gynecologic cancers in women.
Please take a look at their site "Fight Like A Girl" to help raise funds for their cause, which is OUR cause. Women's cancers affect all of us either personally or through someone we know. Please, take the time to check out their site and make a donation. Every dollar helps towards our health.
Each woman has a personal goal to reach financially so read their bios and decide where you want to contribute.
THANK YOU FOR MAKING A DIFFERENCE!
I look forward to seeing you on TUESDAY, in the meantime, have a FANTASTIC weekend. Make sure you get some fresh air because it's good for the soul.
With a smile,
Tina
PS. If you want my blogs to come to you automatically, just sign up (button on the top right corner). It's EASY!