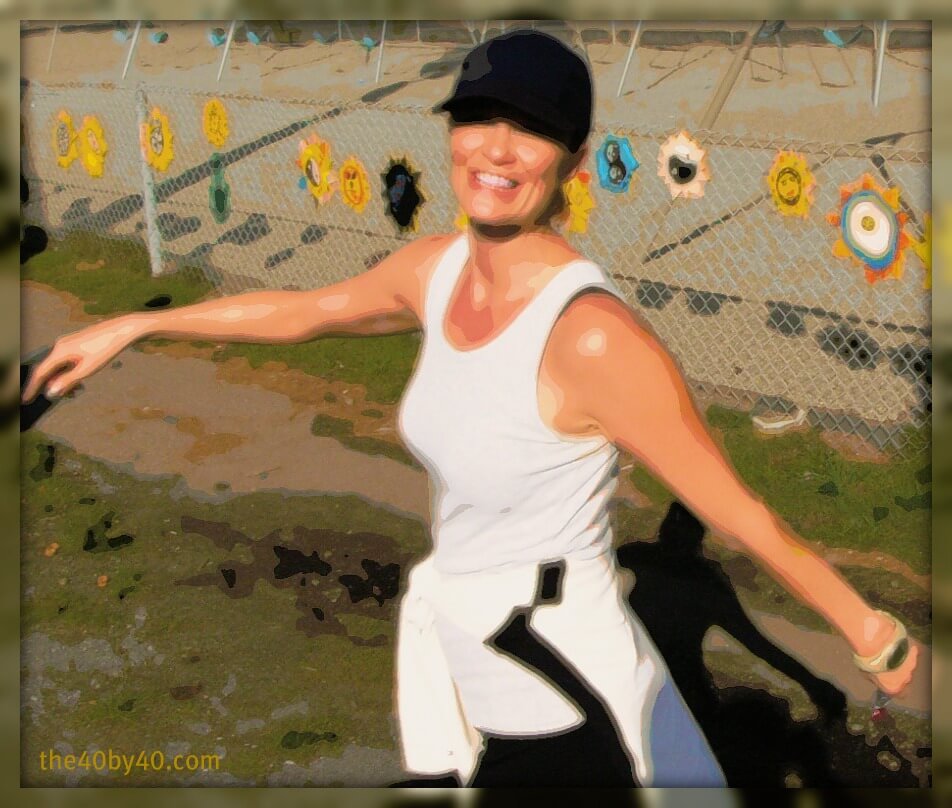 Jogging Blessings:
I love the smiles and friendly "good morning" that happens regularly when I jog the seawall…happy people getting fresh air. I love it!
Tina's Favourite After-Jog Snack:
I have a deep affection for ham and cheese croissants. I LOVE a freshly baked croissant with fresh orange juice after a jog. My body always says, "Yum".
Tina's Happy Place:
Running across the Lion's Gate Bridge, around Stanley Park (getting a little lost in the trails) and then back over the bridge on a beautiful sunny day.
HILL Training Tips Based On My Experience:
When I jog big hills, I always look down. I make sure the brim of my hat hides enough of my view so I don't know how far I have to go. This allows me to just put one foot in front of the other and focus on my steps instead of how steep the hill is or how long it seems.
There are a few methods on how to do hills but generally speaking I like to power up hills. I see them as a challenge and like to grunt and swear and push my way to the top. It's very empowering and rewarding.
Think of something else. I like to process my emotions or stress when I do hills. It gets me up the hills with strength and by the time I'm done, I've processed all my 'stuff'. It's AWESOME!
Let your arms do the work. I pump my arms and focus on the big muscles in my thighs and butt. I am still aware of keeping my hands and calves relaxed as I don't want tension in my body but rather strength and energy.
RUNNING GEAR:
I LOVE LOVE LOVE the running skort! It's like a little skirt but with shorts underneath. It's super comfortable and looks great. I find jogging pants or shorts can ride or look awkward in the front so these skorts eliminate that problem. You can find beautiful skorts at LadySport. They have lots of cute colors and will help you find the best fit.
HALF MARATHON!
Less than three weeks to go until the Scotia Bank Half Marathon in Vancouver! Click on the link if you are interested in participating. There are still spots open for the half marathon and 5K walk. It is such a great feeling to come together with other like-minded people who are enjoying the fresh air, energy and appreciation of the time and effort you've all put into your training. If you can't run, come down and cheer! We need that ENCOURAGEMENT and ENERGY and APPRECIATE YOUR SUPPORT!
I had a really strong jog on Sunday and that was the first time I thought, "Yes, I can do the distance." I didn't know if my shins would let me but I think by keeping to a pace of running 8 minutes and walking 2 minutes I'm able to sustain the pace and distance. If my shins act up at any time I will lengthen my walk time and shorten my jog time. It's about running for LIFE, LISTENING to my body and LOVING what I'm doing.
Have a JOYFUL, PEACEFUL and INSPIRING weekend. See you on Tuesday!
With a smile,
Tina
PS. I'm getting some FANTASTIC comments about my Ebook, so I'm super excited to share it with you…just a few more details…soon!!