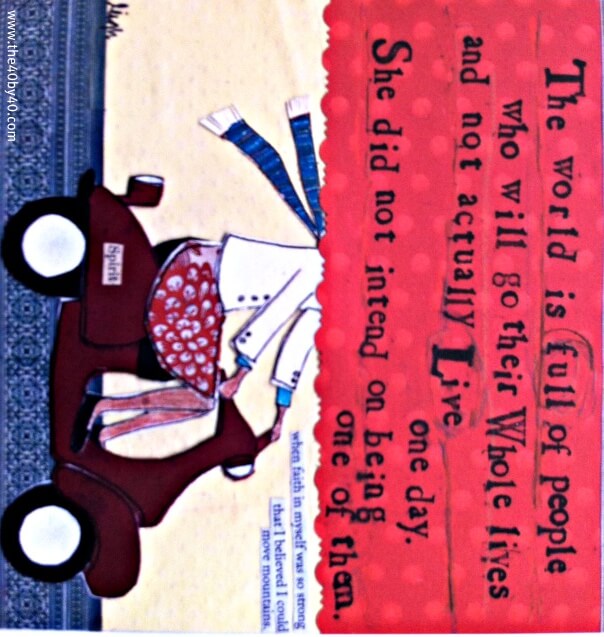 WOW!
In 9 days I run the Goodlife Fitness Marathon, in Victoria, B.C. with my dear friend Jody from Leapfit. 9 DAYS! I'm excited for my other dear friends and family who have been working hard towards their goal of a half marathon. WHAT A FABULOUS DAY!
SWEET 40'S
In a week I turn 42 and I am so GRATEFUL for the life I have created and I am currently manifesting. Being in your 40's is LIBERATING, FASCINATING, SEXY and FUN. I'm having the time of my life!
THANK YOU!
Benita from Ocean Wellness has been instrumental in helping me prepare for this marathon. She has listened to my sorrows, laughed at my predicaments, and kept me in alignment, not only with my body but with my life. THANK YOU BENITA.
WHY I CHOSE TO RUN A FULL MARATHON – TRAINING TIPS BASED ON MY EXPERIENCE:
1. I decided I needed one more year to work out any remaining pain that may be lingering deep in my soul. I still needed more time to heal and training for a marathon gave me a GOAL to work towards physically but also emotionally.
2. I wasn't quite ready to date and I knew training for a marathon would help me in this area. Today, I am OPEN and EXCITED for the possibilities ahead. I look forward to sharing my life with a LOYAL, HONEST, AUTHENTIC and HONOURABLE man who LOVES, SUPPORTS and RESPECTS me.
3. It's the one and only time I will ever run 42K on my 42nd birthday. I had to do it! Running 40K on my 40th was incredible but I heard more than once, "You should just run the marathon". At that time, I didn't want to. I wanted to run the distance of my age, and that's what I did. Now, it's time to run 42K in honour of this upcoming birthday.
4.I want to CELEBRATE! I love birthdays and I think each life should be celebrated. I am looking forward to cake and bubbly the day before with people I LOVE and then running and enjoying each and every minute of the 42K.
Because of number 4, I have decided to change my start time. Currently Jody and I are in a later start time because we are suppose to finish by 5 hours and 29 minutes. I'm pretty confident I could cross the finish line within that time but I want to ENJOY THE RUN.
I want to take in all the BEAUTY that will surround us on this gorgeous route.
I want to chat and LAUGH with my friend.
I want to SING!
Maybe I'll DANCE!
I want to say hello to the people on the side of the road.
I want to stop and take our photo at certain distance markers.
I want to create a day that is about CELEBRATION not competitiveness, nausea or pain.
I want a day that is JOYFUL and FUN.
In 9 days I will reach a goal I made a year ago. I will run with a SMILE on my face and a LOVE in my heart. THIS IS A CHOICE. I embraced another year of learning, loving, and listening to the many lessons I've experienced and I am excited for the year ahead.
CELEBRATE this weekend for the LIFE you are BLESSED to live. Look around you and see all the glorious GIFTS. Hug a friend. Give a stranger a compliment. Mean it. Look in the mirror and see the beauty, talent and gift YOU are to the world.
Honour YOUR life by CELEBRATING YOUR LIFE!
This is my wish for you.
With a smile,
Tina
PS. See you on Tuesday!