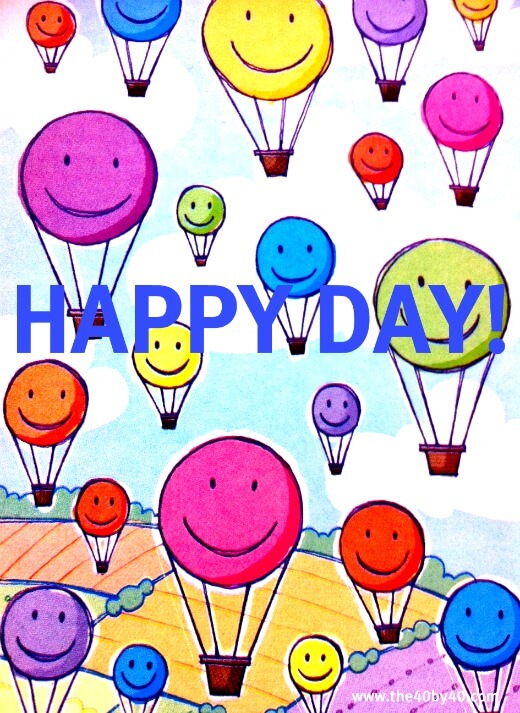 TIME TO CELEBRATE!
October is a month to PARTY! I turn 42 this month and will run the 42K Victoria Goodlife Fitness Marathon THIS SUNDAY with my dear friend Jody from Leapfit. I will celebrate with friends and family as they run a half marathon and my eBook will be launched in a couple of weeks!! Super exciting month!
MY MARATHON MANTRA:
"I didn't train all that time just to come here and get it over with as fast as I can!" – John Bingham
I LOVE that! For me, this run is about honoring and celebrating the past year and all that I`ve learned, accomplished and achieved. It`s a JOYFUL day and I plan on enJOYing it!
SPECIAL ANNOUNCEMENT:
A special note to my dear Sole Sisters from Kamloops, BC. Thank you for coming to Victoria to run the half marathon and celebrate my birthday. Thank you to the ones who can't make it as I feel your LOVE and SUPPORT which will carry me through to the finish line.
Thank you to the amazing "Fight Like A Girl" group in Fort Saskatchewan, AB. I am SO PROUD OF YOU because you originally planned on running 8K and now you are running 21.1K! I`m excited for you to cross that finish line and feel your accomplishment. BRAVO!
AWESOME JOGGING QUOTES – TRAINING TIPS BASED ON MY EXPERIENCE:
Jogging has brought me nothing but goodness into my life. It proves I can keep promises to mySELF; I can heal pain, annihilate stress and anxiety and sustain happiness. It has created a COMMUNITY of incredible people who I am proud to call my FRIENDS.
I am very grateful to jogging for helping me create an authentic and inspirational life and introducing me to mySELF.
INSPIRATION:
"Everyone who has run knows that its most important value is in removing tension and allowing a release from whatever other cares the day may bring." – Jimmy Carter

"If you run, you are a runner. It doesn't matter how fast or how far. It doesn't matter if today is your first day or if you've been running for twenty years. There is no test to pass, no license to earn, no membership card to get. You just run." – John Bingham

"I run because it's so symbolic of life. You have to drive yourself to overcome the obstacles. You might feel that you can't. But then you find your inner strength, and realize you're capable of so much more than you thought." – Arthur Blank
FUNNY:
"The only reason I would take up jogging is so that I could hear heavy breathing again." – Erma Bombeck

"I don't think jogging is healthy, especially morning jogging. If morning joggers knew how tempting they looked to morning motorists, they would stay home and do sit-ups." – Rita Rudner

"I go running when I have to. When the ice cream truck is doing sixty." – Wendy Liebman
RACE SPECTATOR POSTERS:
"Your feet hurt because you are kicking so much butt!"

"Don't stop — people are watching."

"Worst Parade Ever"
FINAL THOUGHTS:
This Sunday I will run a full marathon! After a full year of training with some emotional challenges, physical injuries, and a couple curve balls I am excited and a little nervous. Bottom Line: I will kick some assphalt!
To my Canadian readers, have a wonderful Thanksgiving. Take a moment to reflect on how incredibly fortunate we are with all our daily blessings.
Give thanks by giving hugs.
Give thanks by being kind to yourSELF.
Give thanks by being still and appreciating each breath you take.
In those quiet moments of reflection, if you think of it, send me some happy running vibes on Sunday! I`ll post photos next week!
With a smile,
Tina