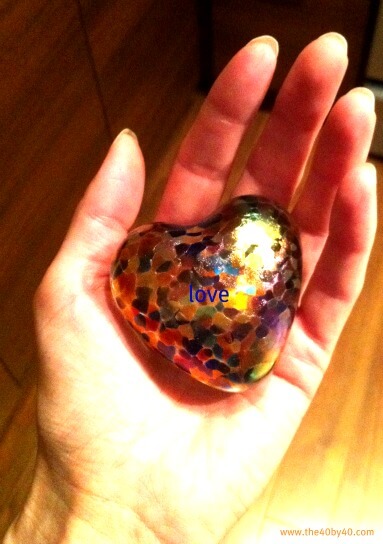 LOVE IS A GIFT.
During a time of year that is meant to express LOVE and JOY, money can cause stress and anxiety. This year, I was determined not to experience the dark days of last year.
To change my experience, I decided to change my attitude.
I may not have a lot of money but I do have words and thoughtfulness. Depending on the circumstance, words can carry enormous weight when there is LOVE behind them, and THOUGHTFULNESS shows that you care. These are wonderful gifts.
Last year I started to have a depressing Christmas. I was overwhelmed with anxiety because I was not able to give to others as they were giving to me.
I thought I needed money…gifts from money…in order to give back.
I was prepared to cancel Christmas due to this overwhelming feeling of inadequacy and couldn't see how my actions would affect my family. They wanted ME at Christmas, not my monetary gifts or lack thereof.
This year, I spent a little money but I also made gifts. I spent some time thinking of unique but personal gifts and then I also used my words as gifts. I sent my nephews journals which inside I'd hand written special memories and words of LOVE, KINDNESS and SUPPORT.
These are teenage boys…you wouldn't think they would like such a gift, but they loved it and sent me messages of genuine appreciation. I used my words to help others who are struggling at this time. It isn't "merry" Christmas for everyone. It's difficult. Sometimes Christmas is depressing and brings sad memories to surface.
I used my words to write texts to people…quick little messages of LOVE.
But sometimes words aren't appropriate. Sometimes there aren't words for situations that are deeply sad…where the loss is too great, too fresh and words don't suffice.
In this situation, when there are no words…I offered to LISTEN…that too is a gift…to LISTEN and to LOVE.
LOVE in all its simplicity is a GIFT.

LOVE in all its enormity is a GIFT.

LOVE can help HEAL wounded hearts, lift spirits and CONNECT souls.

LOVE is a GIFT you give yourSELF and it is a GIFT you give to others.
I didn't need to give expensive presents. I didn't need to give numerous presents. I just needed to express my love.
It really is that simple.
Wishing you a beautiful, loving and simple Tuesday my friends.
Take out all the reasons why you shouldn't LOVE and replace them with all the reasons why you should LOVE.
With a smile,
Tina
PS. Come back on Thursday as I'll have a great read to get you started for the NEW YEAR! In the meantime, THE DECISION is an excellent way to kickstart the new year by making goals, finding your happiness and living an authentic life!