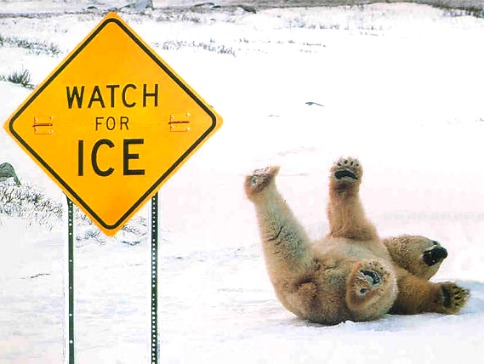 I have heard more than a couple stories lately of people's mishaps with jogging in the winter. Here are a couple simple tips to help you in this change of weather. I suggest reading right to the end as there is a lovely surprise. (You can thank me later!)
WATCH OUT FOR ICE!
Even if there is no snow on the ground, a little bit of frost on the road can create a very slippery surface. It doesn't take much to be jogging one minute and lying on the hard, cold ground the next.
Here are a couple suggestions:
If there is snow or obvious ice on the ground try Yaktrax or Sure Foot Get a Grip Ice Joggers. They are a runner's crampon and they slip over the bottom of your shoe creating extra grip for icy surfaces. I was sceptical about them at first, almost determined I wouldn't like how they felt but honestly, they were really good! I felt far more confident running on snowy and icy surfaces. If you don't have the crampons and there is a slight frost on the ground, then STOP AND WALK over the areas you feel will be slick. Better SAFE than sorry.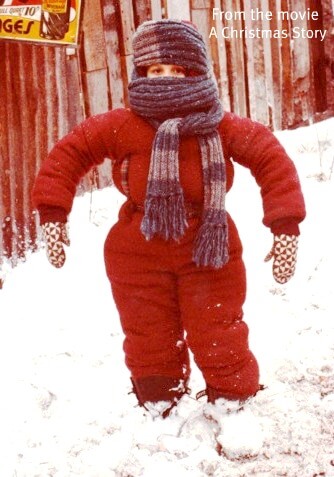 AVOID OVER DRESSING!
I am notorious for over dressing! I will think it's soooo cold outside and put on a couple extra layers. Within 5 minutes of running I'm sweating and already starting to overheat. I have to stop, take off the extra layers and wrap them around my waist and stuff my pockets with mittens. It's really quite uncomfortable. Make sure you are protected from the weather but don't over dress so you are susceptible to overheating. Learn from my mistakes!
WEAR BRIGHT REFLECTIVE RUNNING GEAR!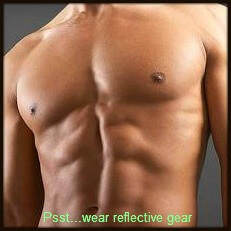 I know this photo has nothing to do with reflective running gear but it's amazing what photos come up when you Google images…and well, I got a little distracted so thought I'd include him in today's blog. He's lovely isn't he? I wonder what color eyes he has…hmm…
Ok, back to the task at hand! I mentioned bright reflective running gear in the Dog's Jog Blog but mention it again because it's so important. Often times I'll be driving home from work and a runner dressed in black with no reflective gear will come out of nowhere as I'm turning a corner. It's so dangerous! Because we have limited daylight hours, please make sure you are wearing bright, reflective clothing for your morning and evening jogs.
Next week I will have a list of awesome gear you may want to ask Santa for this Christmas so don't forget to come back and check it out.
Have a beautiful weekend.
Smile often. Laugh lots. Love first.
With a smile,
Tina
PS. An excellent Christmas gift for yourSELF or others is "The Decision". It will get you on track for the upcoming New Year!