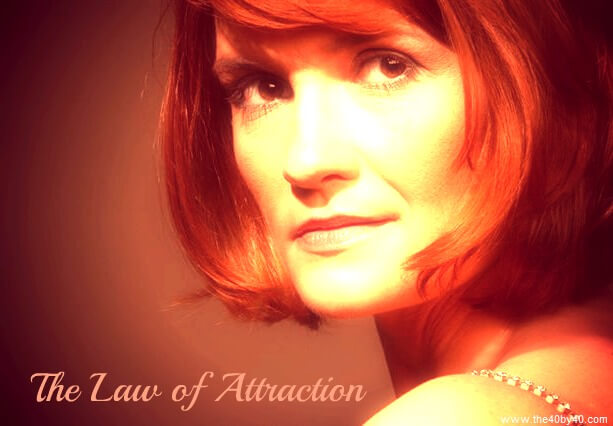 What does the Law of Attraction mean to you?
When I looked in the mirror, staring deep into my eyes and recited affirmations, I thought I knew what it meant. Today I think it's powerful but often misunderstood.
Like millions of people I read "The Secret". During that time in my life I was in and out of a highly toxic, controlling relationship, suffered from extreme anxiety and dark depressions. I loved my work but isolated from my friends and family. I struggled through my life wishing, hoping and yearning for something better.
I just wanted life to be a little easier…
I read about the Law of Attraction and I began focusing on my thinking.
I visualized what I wanted: a life full of love, happiness, honesty and authenticity. I wanted a nice place to live, a better car and a man who really loved me. I wanted to take regular holidays and have financial freedom. I wished for a better life so I started thinking and journaling about this "other life" I desired.
What I failed to understand (this is the embarrassing part) was that I had to DO something about it!
When you are depressed, anxious and in a toxic relationship it's very difficult to motivate yourself and create change if you are exhausted and feeling such despair. I understand this to my core so I have great compassion for myself; however, I also know the hard truth. I was looking for the 'EASY BUTTON'.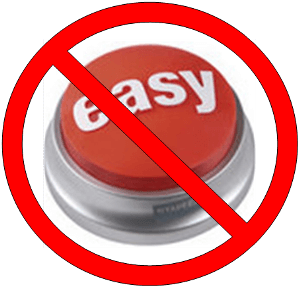 There is no easy button when it comes to change…there is only the DECISION TO CHANGE, and the TIME, COMMITMENT and HARD WORK it takes to get there.
It is by no coincidence then that it is called the law of AttrACTION…
YOU DECIDE to work on your THOUGHTS and create a more POSITIVE inner world.
YOU COMMIT to creating POSITIVE change.
YOU CREATE a PLAN about how you are going to get what you desire.
YOU WORK towards your GOALS one step at a time.
YOU CELEBRATE your SUCCESS.
ALL THOSE STEPS INVOLVE ACTION AND THROUGH ACTION, YOU WILL ATTRACT POSITIVE RESULTS.
Law of attrACTION is the LAW OF ACTION.
Nothing gets done by just thinking about it…you have to DO something.
ACTION CREATES RESULTS.
POSITIVE THINKING is part of the ACTION PLAN.
VISUALIZING is part of the ACTION PLAN.
DOING is part of the ACTION PLAN.
Making a DECISION, COMMITTING to that DECISION and then ACTIVELY WORKING towards that GOAL will get you much further than just thinking about it.
If you suffer with depression or anxiety like I did, then that should be your priority. Incorporate a full program (mental, physical, spiritual and emotional) that builds towards mental and emotional health. That is your ACTION in your law of attrACTION. It is my experience that when I made my mental and emotional health my PRIORITY, things started to shift in a POSITIVE way.
You deserve a fulfilling life. Start today. Create the life you deserve.
With a smile,
Tina
PS. An important step in my mental and emotional wellness was exercise. Check out Jog4Joy – a walk/run event to raise awareness for mental and emotional health. It`s going to to be JOYFUL and EMPOWERING day!