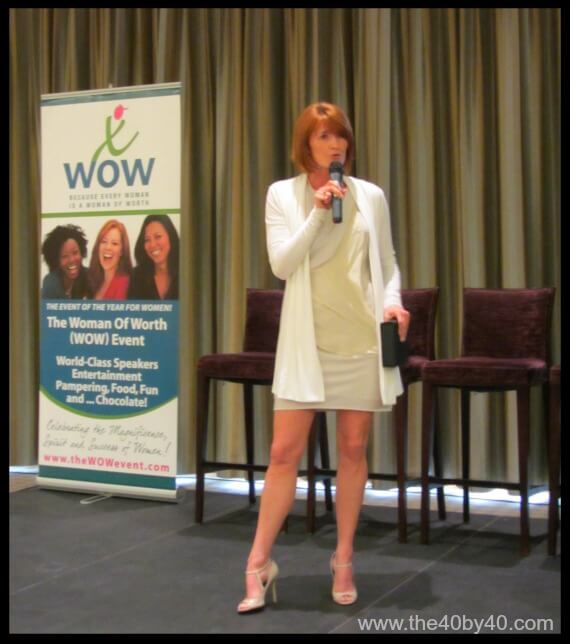 I love to celebrate and I had plenty of reasons last week. I was thrilled to be nominated for the Women of Worth Awards in Vancouver, BC. I was awarded the honor on Saturday in the Health and Wellness Category. I refrain from using the word "winner" because I honestly believe each woman who attended is a passionate and extraordinary winner, survivor, fighter and creator of dreams.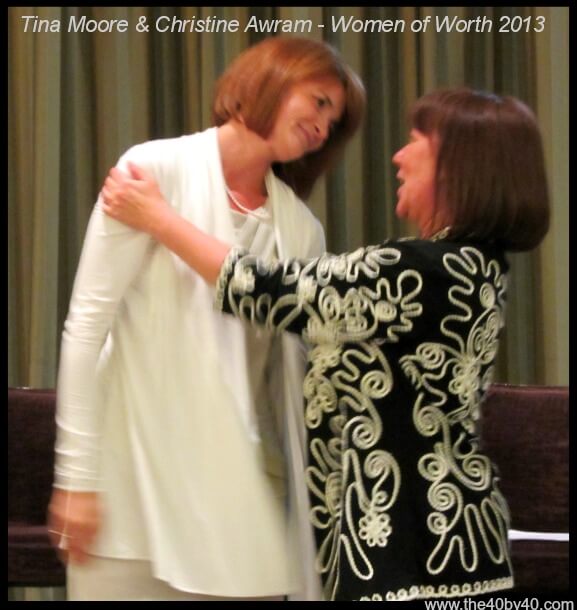 The energy in the room was incredible. I had such FUN with my dear friend Kim as we made new friends throughout the day! The speakers were fantastic and Christine Awram, the founder of WOW is a remarkable woman who has faced more than one life altering event but she does so with HONESTY, GRACE and HUMOR. It was such a gift to meet her and listen to her story.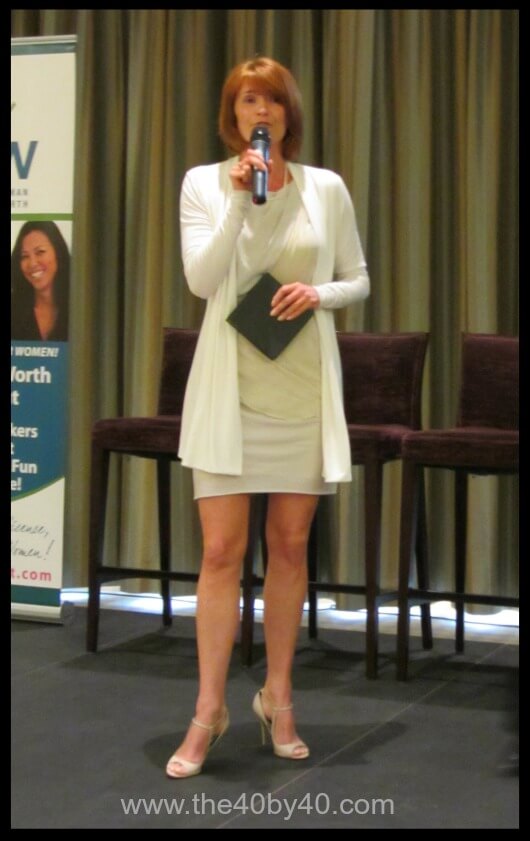 From my perspective, the award proves how much you can accomplish in a short period of time if you are PASSIONATE. I look back on my life in the last couple years and I am amazed at the changes. Prior to 39 I was stuck in so many areas.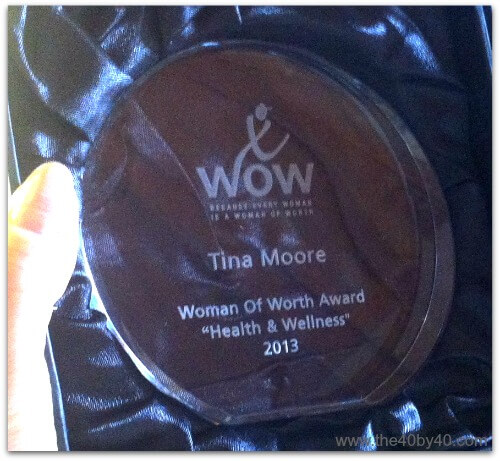 Since then I ran 40k on my 40th birthday, a few half marathons and 42k on my 42nd birthday. I LOVE to write so I started this blog, wrote my own book called "The Decision", bungee jumped twice, founded an annual event called Jog4Joy presented by Wells Fargo – a community based 5k walk/run to raise awareness for mental and emotional WELLNESS, organized and performed in "Feeling Good" – a presentation to honor Canadian Mental Health Week and now I received this awesome WOW award.
I never saw all this when I said to myself, "I want to be as happy as my dog." So what's the secret?
I DECIDED I wanted to change my life. I DECIDED I wanted to help others do the same. I discovered speaking out about our mental and emotional WELLNESS is a PASSION. I realized I needed to face my own FEARS and create my own GOALS. I began HONORING my inner VOICE.
ALL OF THESE THINGS ARE A DIRECT RESULT OF A CHOICE AND A DECISION.
As Christine points out in her 7 Effective Elements of a WOW Woman's Empowered Leadership (I'll give you 4 / 7):
An Empowered Leader takes 100% responsibility for her wellbeing – Honor your mind and body and lead by example.

An Empowered Leader knows life isn't done to her – it's up to her! – Envision your future before it arrives. Develop crystal-clarity on what your values are and get clear about what you want while embracing what you've got.

An Empowered Leader comprehends the Golden Rule. – Do unto others as you would have others do unto you. An empowered leader understands that how she treats another is how she's treating herSELF. (I love this one!)

An Empowered Leader resonates with her sense of worth from within – Our true sense of worth is never externally sourced. You are a Woman of Worth and you are glorious!
There are plenty of sources to teach us otherwise but ultimately it's up to YOU, my dear reader, to DECIDE how you are going to treat yourSELF. Love, kindness and compassion will go a long way to honoring your true SELF and in turn honor others.
Decide to make a difference in someone's life today…maybe that someone is YOU!
With a smile and gratitude,
Tina
PS. Don't you love the shoes!!