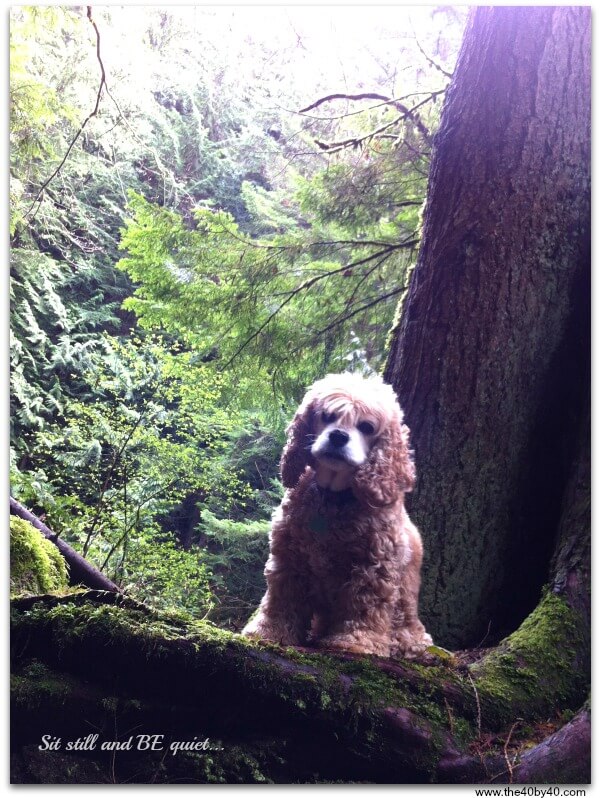 Do you remember being told to 'Sit still and be quiet' as a kid, either in school, at the doctor's office, church or at home? Remember how tough it was to stop fidgeting and pay attention to what the adults were saying?
Well, I was having a tough day this week. Negative thoughts were swirling around my head affecting my SLEEP and my FOCUS…I could see the power start to build as the fearful and limiting words appeared in my conscious mind. Words such as:
Can't, But, If, Won't and Don't.
I knew what I had to do so I went for my usual hike into the forest with my dog. I was headed for my favourite tree and started to complain to myself in my head…then these words very loudly came to me:
SIT STILL AND BE QUIET!
I got to my tree and sat down…but I wasn't quiet…I pouted, whining and complaining to God/Universe/Spirit/Energy/Source etc.
"I gave you everything…I told you all my challenges, fears and problems. I gave it to you; why aren't you helping me?!"
I was angry and hurt, expecting immediate answers and solutions to my current difficulties. I was being extremely childish and I knew it. My little tantrum was interrupted by a quiet, loving but stern voice:
"Yes, Tina, you gave it to me, but you didn't RELEASE it."
Wow…that shut me up. I sat there in silence…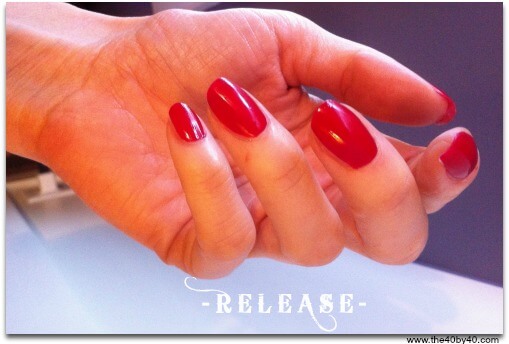 I have to RELEASE in order to RECEIVE.
A closed fist can't receive anything if it remains closed…so too a closed heart or closed mind. Things need to ebb and flow with ease and grace and I'm still trying to control everything!
It's doesn't mean I sit, wait and do nothing. I continue to forge ahead working hard holding my vision and creative ideas in clear focus. I regularly check in with my INSTINCT. I manage my fears by staying in the PRESENT moment.
I TRUST.

I SURRENDER.

I HAVE A LITTLE FAITH THAT PERHAPS THERE IS SOMETHING FAR GREATER ASSISTING ME.
So, how do you do that?
SIT STILL AND BE QUIET.
It's not an easy task when you are in a state of confusion, sadness, anxiety, stress or overwhelm. Trust me, I get it but I do know that these three things work for me:
Jog
Be surrounded by nature
Listen to a meditation / hypnosis recording
When I say jog, that is obviously not sitting still but I will run out my negativity, shake that energy inside of me and release it, then I can sit quietly in nature.
Release and Receive…
After I humbly said, "Thank you" and hiked back out of the forest I went to teach. One of my students brought a song she needed to learn for an audition. We had never worked on this song before. Here are the words:
Come and find the quiet centre in the crowded life we lead, find the room for HOPE to enter, find the frame where we are freed, clear the chaos and the clutter, clear our eyes, that we can see all the things that really matter, BE AT PEACE AND SIMPLY BE.
Isn't that lovely? I smiled from the inside out. It was far from a 'bad' day after all…it was another lesson in humility and grace…another gift…another reason to be GRATEFUL.
Thank you.
Have a beautiful weekend my dear readers…blessings to you all!
With a smile,
Tina