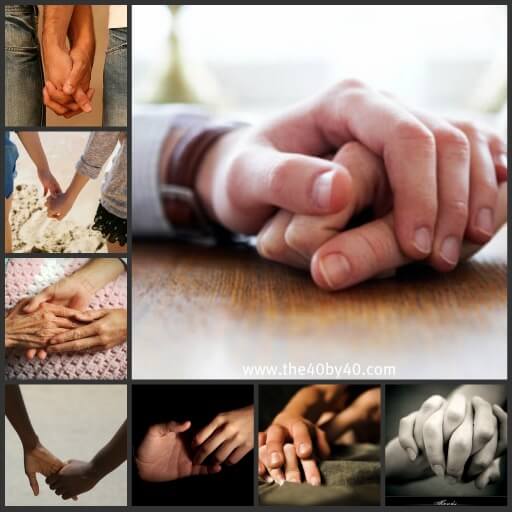 I had some excellent conversations over the weekend and one of them was on the topic of intimacy.
The question was raised:
"What is intimacy to Tina?"
It was a great question.
Surprisingly I stumbled around on the answer…needing time to accurately convey my thoughts and emotions around this word. It's a very big and important word to me.
Based on my experiences this is how I define intimacy:
HONESTY
VULNERABILITY
TRUST
OPENNESS
HONESTY:
I believe you cannot have intimacy without ABSOLUTE HONESTY. You can't have lies and intimacy in the same relationship. One cancels out the other. Half truths don't work either.
Until recently (with the exception of my high school sweetheart) I had relationships with men who would lie.
Deep inside I knew I was being lied to; however, I accepted it because it was familiar to me. I had been conditioned as a child to accept lies and to keep secrets. Although intimacy was something these men said they wanted, the relationship was incapable of ever reaching any level of intimacy due to the lack of truth.
For me, lying is poison. It creates severe anxiety and imbalance in my life and negatively affects the very essence of who I am as a person. It is the opposite of intimacy.
YOU MUST HAVE HONESTY IN ORDER TO HAVE INTIMACY.
VULNERABILITY:
I think you have to be vulnerable in a relationship in order to build intimacy. If you do not allow yourself to be emotionally vulnerable, you create a wall. In my twenties I was emotionally damaged and created the wall through sarcasm to keep others away and protect myself from ever being hurt…and loved. I was lonely and lost as a result.
Being vulnerable does not mean you are weak or somehow inferior because you are exposing your thoughts and feelings.
VULNERABILITY REQUIRES COURAGE.
TRUST:
Vulnerability also requires trust. Trust in yourSELF and trust in the other person.
I can be vulnerable because I trust my instincts. Because I trust my instincts, I am able to trust the other person and therefore live openly with my feelings and emotion. I love living this way. It resonates with the core of who I am.
TRUST IS A KEY INGREDIENT TO INTIMACY.
OPENNESS:
Openness is different from vulnerability.
Openness allows you to try new things, thus creating a bond because you are sharing a new experience. You are open with your conversations each truly LISTENING to the other and not having to be 'right' or prove the other person is 'wrong'. Openness is being your own person yet understanding it is ok to need the other person without being needy, possessive or clingy/insecure. Openness is not being closed or secretive with your actions, emotions or intentions. Openness is expressing affection. Openness is seeing another's perspective, opinion or experience and having compassion, empathy and understanding. Openness allows you to SHARE your life, love and experiences.
OPENNESS CREATES SPACE FOR INTIMACY IN YOUR LIFE.
An open life is a giving life, an AUTHENTIC life and it helps create and build intimacy. There's nothing more intimate in life than simply being understood and understanding someone else. ― Brad Meltzer, The Inner Circle
I believe these are important steps on HOW TO BUILD INTIMACY.
I loved that this question was asked of me. It's an important question and as a result, I think it created a deeper connection and understanding; which in turn, created intimacy. (Insert big warm happy heart)
What does intimacy mean to YOU?
With a smile,
Tina