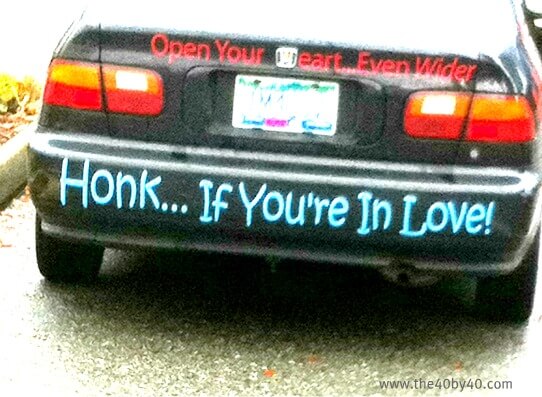 Have you ever looked back at a previous relationship and wondered:
"Did he ever love me?"
It's a natural question to ask especially if someone you loved and cared about betrayed you. How could they lie so easily? How could they treat you so badly?
"Did he ever love me?"
I used to ask that question, drive myself crazy with that question but then realized that I didn't need the answer.
His lies helped me find my TRUTH.
I don't need to know whether he loved me or not. That is inconsequential. What I needed to learn was:
DO I LOVE MYSELF?
And the answer then was clearly, "No".
Love has to start from within. It must start with YOU first.
Our relationships are reflections of how we view ourselves. If you are with someone who is treating you with no respect, angry words and a total lack of concern for your wellbeing, it's because there is a part of you that feels you deserve that kind of treatment.
If you truly loved your inner spirit, body, personality, talents and energy you wouldn't accept such negative behaviour. Trust me, I've been there, I understand it well.
When I decided to change my life and not live my 40's how I'd lived my 30's my life improved. I passionately did the work on mySELF: processing past pain, healing deep wounds, and making my happiness a priority because I was determined to change the pattern.
By making the commitment to mySELF, I was able to find the strength to say NO to negative behaviour.
I made THE DECISION to surround mySELF with positive people and eliminated the angry, negative and toxic influences in my life.
I created personal goals and achieved those goals.
I found STRENGTH in my past and COURAGE in my present.
I found JOY in my heart because I was finally living an AUTHENTIC life.
My previous relationship was so twisted, distorted and convoluted I wondered if a healthy relationship was possible. Once I created a healthy relationship with mySELF, I was able to choose a new relationship with a different set of tools in my emotional toolbox.
All my relationships, including the one I have with mySELF are now based on:
RESPECT
HONESTY
INTEGRITY
KINDNESS
AUTHENTICITY
A LOVING, OPEN HEART
It is amazing what you can accomplish in a year's time. I enCOURAGE you to FALL IN LOVE with yourSELF. Make 2012 the year you make THE DECISION to commit to your inner relationship with your beautiful, talented and loving SELF.
Treat yourSELF how you want others to treat you and treat others how you want to be treated.
2012 is your year.
FALL DEEPLY, MADLY AND PASSIONATELY IN LOVE WITH YOUR INNER SELF.
Rise up. Take action. Choose YOU!
With a smile,
Tina
PS. My book THE DECISION is full of insights, steps and personal details of how I went from dysfunction to authenticity in a year's time. Check it out!