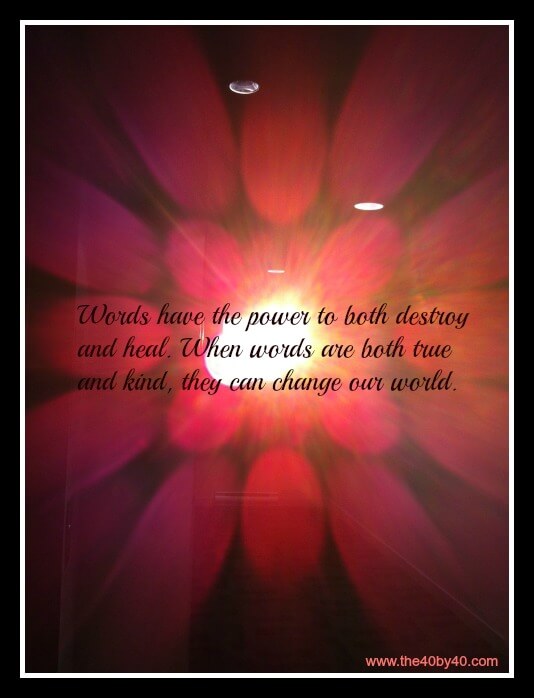 Tina you are not a good person. You are a bitch who pretends to be nice but writes thoughtless shit onyour pathetic facebook page. You willnever marry cause you're callous and need to think about criticizing other people before you pretend to be helpful but write crap about other people. Something to ponder old hag. FROM: mel9009@yahoo.com

No one cares FROM: mel9009@yahoo.com

Its funny that you write negative shit about others but you present yourself in a perfect light. Cough gag and throw up. FROM: melissaheartsu@yahoo.com

You are a contaminator discusted with your fake bullshit FROM: melissaheartsu@yahoo.com
These are actual non-edited messages I received a couple days ago. I am posting them here to address them all at the same time.
My immediate thought when I received these comments was about the kids in school who are getting bullied…it's MEAN, HATEFUL, EMOTIONALLY VIOLENT and for a kid, very DAMAGING. My heart is saddened and angered that kids have to go through this when they may not have the TOOLS, SUPPORT, STRENGTH, LIFE SKILLS or EXPERIENCE to cope. As a result they turn the hate inward and it causes enormous damage to their SELF ESTEEM, IDENTITY and WORTH.
As an adult, I see ANGER and as far as I'm concerned anger is really PAIN and HURT magnified. It makes me sad to think this person is so angry. It must be exhausting. What happened to this person, who spews such negativity that they feel they need to vent their anger towards me? To not agree with my writing or my Facebook postings is one thing…to write venom is another…
I know I'm a good person and I am not 'pretending' to be nice. My writing isn't thoughtless and I am not an old hag. I also do not pretend to be perfect in any way. My blogs are based on my OWN INSIGHTS, PERSPECTIVES and LIFE LESSONS which I decided to share with you. The intention now as always is to help people through my own experiences.
Life is about learning, growing, and expanding your knowledge and understanding of yourSELF and others. As a result, I am acutely aware that I make mistakes…I have hard knocks, poor judgement and falter in many areas…but I also know I do my best…I make every effort to be SELF AWARE and OPEN and I strive to go about my day with a LOVING HEART.
So thank you mel9009 / melissaheartsu…because I learn from your words and I learn from my reaction to your words…I think of others who may have to deal with this hatred and I realize more COMPASSION, LOVE, SUPPORT and UNDERSTANDING is needed in the world. Something needs to be done for the people who are walking around so incredibly angry and spewing their hatred onto others.
I do not ingest your poison because I know it is not true.
I would suggest you delete me from your Facebook since I do not know who you are and cannot do it for you…I also suggest you don't read my blogs anymore…they clearly aren't being of service to you. I am here to enhance people's lives, not make them worse…so for YOUR mental and emotional wellness I encourage you to find other means to find love, support and awareness into your life…
Thank you for your comments. They have opened up another door for me and I am walking through it.
With a smile,
Tina