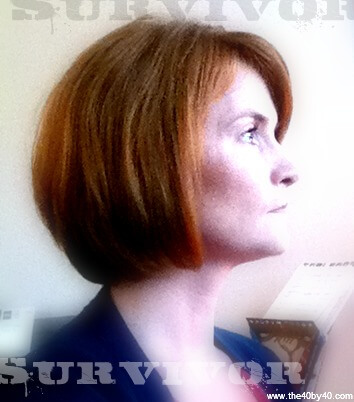 I am a survivor.
I lived with, accepted, tolerated, lied and even made excuses for the abusive actions of men in my life. I grew up in dysfunction and believed love equals pain, shame and guilt.
Many people don't realize the profound impact emotional and verbal abuse have on their self-esteem and self-worth. They don't realize that critical, angry and punishing words or silent treatments are abusive. It's about power and control and has nothing to do with love.
According to the Mentalhelp.net website, these are the traits of an abuser:
Insecure
Needy
Distrustful
Often jealous
Needs to be in control
Blames their behavior on others
I can tell you, with 100% certainty that my last two relationships had ALL those traits. They were extremely insecure, possessive, controlling, manipulative, needy and I was always the reason their life was in chaos or why they weren't happy.
I was called a financial liability even though I worked three jobs and never asked for a dime.

I was told I was getting fat, or I was too skinny. My clothes were too tight or too loose, too sexy or not sexy enough.

I was lazy or working too much. I could never get it right because the rules always changed.

My time was always monitored, meaning if I went out with friends and wasn't home by 10:00 pm, the phone would start ringing. It became easier to stay home but my friendships suffered as a result.

I began to isolate and soon showed signs of depression and anxiety. Now I was an emotional liability as well as a financial liability.

I was told I didn't understand HIS pain or I wasn't there for HIM emotionally. I could never do or say enough to make him feel happy, secure or wanted and as a result it was MY fault he had the affairs. It was exhausting.

He told me I was forever 'screwed up by my past'. I was 'damaged'. Who else could possibly want me?
NO ONE WILL EVER WANT ME OR LOVE ME LIKE HE DID.
NO ONE WILL BE AS GOOD OF A LOVER AS HE WAS.
NO ONE WILL EVER TAKE HIS PLACE.
I believed all that bullshit for a very long time. He fulfilled my belief that love equals pain. He also fulfilled my belief that I didn't deserve kindness, love, affection, generosity, security or RESPECT without some sort of punishment.
How did I turn it around?
It took HARD WORK, SELF REFLECTION, COURAGE, DETERMINATION and making a DECISION to change my life.
I focused on ONE relationship only: The relationship with mySELF.
I created a sacred bond with mySELF.
I did this through JOGGING, JOURNALING, READING and surrounding mySELF with POSITIVE, LOVING people. I used AFFIRMATIONS, setting and completing GOALS and HONOURING every emotional step along the way.
I LISTENED TO MY INSTINCT.
I NURTURED MY INNER VOICE.
I RESPECTED MY BODY.
I MADE MYSELF THE PRIORITY.
If your relationship with yourSELF isn't respected, honoured and valued then all other relationships will reflect that belief.
Remember: You are not defined by your circumstances, you are defined by your choices.
PLEASE, CHOOSE YOU.
With a smile, love and compassion,
Tina