I'm so tired, exhausted and yet I don't fall asleep easily and don't feel rested when I get up.

The thought of going to work right now seems overwhelming. I want to sit on the couch, watch TV, go to bed and sleep.

It's frustrating. I feel like a waste of a life.

So why do I bother? If I really feel like I'm wasting my life, not reaching my potential, and have such enormous pain, why do I keep waking up every day to go through it again? Why invest another day, another week, month or year on NOTHING.

If I really get to my core – my heart, my spirit and my instinct, I WANT TO LIVE!

I want to believe, truly understand on a cellular level that I am worthy of a good life.
That is the voice of depression and anxiety. That is the voice of someone who suffered in silence, screamed and suffocated in silence but no longer remains silent.
That was MY JOURNAL ENTRY just a few short years ago when I was in a highly toxic relationship, not exercising, self medicating and feeling very depressed and anxious. I wasn't thinking about the people in my life who loved me because I was consumed with pain. ALTHOUGH I WAS IN A DARK PLACE, I COULD RECOGNIZE THAT I DID NOT WANT TO DIE. I WANTED TO LIVE FREE OF THE INNER PAIN. This is an extremely important fact to understand.
According to the Canadian Mental Health Association the signs of DEPRESSION are:
feeling worthless, helpless or hopeless,
sleeping more or less than usual,
eating more or less than usual,
having difficulty concentrating or making decisions,
loss of interest in taking part in activities,
decreased sex drive,
avoiding other people, (isolation)
overwhelming feelings of sadness or grief,
feeling unreasonably guilty,
loss of energy, feeling very tired,
thoughts of death or suicide.

I have been told getting current statistics is difficult because it's an expensive and complicated process with many variables to consider, making accurate numbers near impossible. In addition, because there are the issues of STIGMA attached to mental illness, people don't speak up.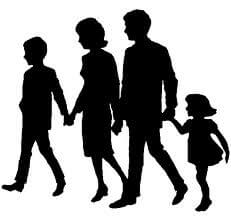 One thing we can be certain: mental illness, such as but not limited to, depression and anxiety affects ALL of us. If you don't suffer personally, you are affected by someone who is suffering.
DEPRESSION DOES NOT CARE ABOUT RACE, RELIGION, CAREER OR SOCIAL STATUS.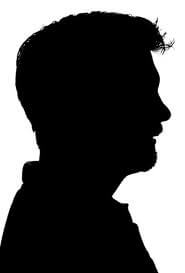 By recognizing and understanding that mental and emotional wellness affects EVERY SINGLE PERSON ON THE PLANET, we help others realize they do not have to suffer in silence. May 7th – 13th is Mental Health Week.
It is a time to raise awareness, speak up and speak out.
STOP THE STIGMA AND GIVE THOSE WHO SUFFER, A VOICE.
Depression, anxiety or any other mental disorder/illness is not something you just 'power' through. It's not a weakness, or a fault. It is a highly complex issue with varying components that needs to be treated!
WE NEED TO LIFT THE SHAME TO HEAL THE PAIN.
WE NEED TO

STOP

THE STIGMA.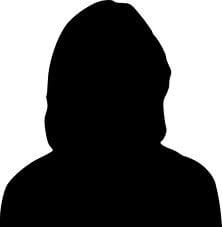 WE NEED TO LET PEOPLE KNOW IT IS SAFE TO TALK AND TO GET HELP.
It is not to be judged, criticized or labeled but rather to be UNDERSTOOD.
I want you to understand there is HOPE. I know depression and anxiety inside and out because I've been inside and out of it. I also know by giving mySELF another chance in that darkest hour, I found JOY, LOVE and UNDERSTANDING. My mental and emotional health is a PRIORITY. I can still have tough days, but nothing compared to that journal entry above.
THERE IS HOPE.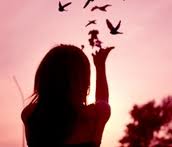 HERE ARE SOME GOOD RESOURCES
If you can relate to my journal entry, please contact your doctor immediately. Talk to a psychiatrist or counsellor and share with a trusted family member or friend. Do not hide in shame. GET HELP.
Life is valuable.
YOU ARE VALUABLE. YOU ARE PRECIOUS. YOU ARE LOVED.
From my heart to yours,
Tina
PS. Thank you for reading and sharing this blog to raise awareness and understanding. For more reading on depression, anxiety and toxic relationships click on the side panel under the 'categories' or any highlighted word you found in this blog.